The Hartford has appointed Amy Stepnowski to the positions of chief investment officer of The Hartford and president of Hartford Investment Management Co. (HIMCO), effective Aug. 1.
She will succeed Brion Johnson who will remain with the company in an advisory capacity through the end of the year.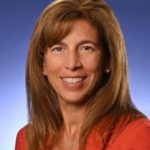 Stepnowski is currently managing director and head of Public Credit Research at HIMCO, where she has worked since 2008 in roles of increasing scope and responsibility. She joined the company as a vice president and senior research analyst for emerging markets, and then moved to the high yield team where she covered a wide range of industries including media, energy and power.
Prior to joining the company, Stepnowski worked for 12 years specializing in Latin American corporate and project finance at J.P. Morgan Chase & Co., where she worked most recently as a managing director. Stepnowski holds a bachelor's degree in political science and Spanish from Yale. She has completed executive education programming at Dartmouth's Tuck School of Business.
Johnson joined the company in October 2011 as chief financial officer and head of strategy for planning and development at HIMCO. He held roles of increasing responsibility, including his position as head of Talcott Resolution.
About HIMCO
Hartford Investment Management Co. (HIMCO) has been providing investment advice for over 35 years. With more than 130 investment professionals and approximately $95 billion in assets under management across the fixed income, equity and alternatives markets, it delivers tailored strategies to insurance, sub-advisory and other institutional clients.
Was this article valuable?
Here are more articles you may enjoy.