Global insurer Chubb's employees have begun to return to their offices in many countries around the world as governments have brought the coronavirus pandemic under control. However, the United State government has not been able to get the virus under control, which is causing greater problems, according to President and CEO Evan Greenberg.
"We have been ready to begin our return to [the] office in the U.S., but took a pause, given the increase in infection rates in many parts of the world," Greenberg said during Chubb's 2019 second-quarter earnings call on July 29. "Among developed countries in the world, the U.S. stands out in its inability to manage the health crisis on a national basis. This is damaging our economic recovery and our image globally."
According to Greenberg, the situation is far different for Chubb and its 31,000 global employees at many of its other global locations. He said Chubb continues to operate around the globe as a "normal company during extremely abnormal" times.
"Depending on where you are in the world, with exceptions, a substantial portion of our international staff is back in the office at any given day," he said. "This includes most of Asia Pacific, where about 50 percent [of employees] are back in the office, and in some countries, 100 percent."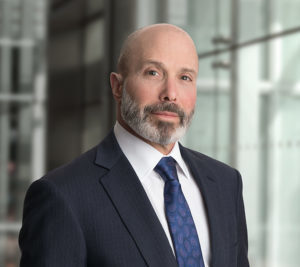 According to Greenberg, Chubb's European operations, excluding Spain and Italy, have seen 25 percent of employees resume office work. In the UK, where working from home is continuing, Greenberg said that Chubb expects 20 percent to 25 percent of its staff to return to formal offices in August.
There are exceptions in the United States, Greenberg noted, with office life resuming where sections of the country have brought the coronavirus pandemic under better control. "Where conditions have stabilized in the U.S., like the Northeast, we've begun to bring employees back to the office for meetings, to collaborate, learn and plan," Greenberg said. "We are ready to return on a broader basis when conditions warrant [but] the health and well-being of our staff is of paramount concern."
Greenberg sounded the alarm, as he has previously, that the pandemic could be huge.
"COVID-19 is a slow rolling global catastrophe impacting virtually all countries, unlike other natural catastrophes it has no geographic or time limits and the event continues as we speak. Together the health and consequent economic crisis will likely produce the largest loss in insurance history, particularly considering its worldwide scope and how both sides of the balance sheet are ultimately impacted," the Chubb leader said.
Greenberg had plenty to say about other matters, too, particularly the Black Lives Matter protests that have erupted across the United States, and a continued condemnation of efforts to force retroactive business interruption coverage of pandemics.
On Diversity and Inclusion. Greenberg, referencing the Black Lives Matter protests and marches against police brutality, said that "the events have unfolded in our nation these past few months have focused our attention on what we should do as citizens and as a company."
He said that Chubb considers itself as "an inclusive meritocracy" that strives to make all colleagues feel comfortable and recognize them for their contributions. With that in mind, Chubb developed an action plan it shared with its employees designed to help enhance "individual and collective understanding of racism in society and strive within Chubb to be antiracist" in its behavior.
"We want to actively support each other," Greenberg said. "It starts with more frank dialogue between our employees of color, particularly our black colleagues, and white colleagues, to create better understanding of racism."
Greenberg said the insurer will hold its executives and other leaders accountable for developing and leading an inclusive environment. Also envisioned: the elimination of "policies and practices that potentially create bias and inhibit our ability to create a greater racial mix of our workforce at all levels of the company."
As Greenberg explained: "This is an enduring process, not a momentary event in time."
On the Pandemic and Business Interruption. As he has previously, Greenberg railed against attempts by trial attorneys and others to force carriers to retroactively cover pandemic-related business interruption claims. "The insurance industry is under attack by the trial bar over business interruption claims," Greenberg said. "They represent many businesses which purchased BI coverage that does not provide cover for pandemic. Those customers are understandably disappointed and upset."
Greenberg accused trial attorneys of reverse engineering insurance language "to conjure up business interruption coverage that for the most part simply doesn't exist." He said that coverage for pandemic was not contemplated for most standard business interruption policies, which were designed for interruptions such as fire or flood damage interruptions.
He added that state insurance regulators who approved the policies agree that this risk is not covered and that the industry "could not cover the massive open-ended tail risk of a global pandemic, because it threatens the industry solvency."
Greenberg said Chubb will pay business interruption coverage for policies that specifically cover pandemic related shutdowns.
But without the federal government playing a major role, he said pandemics are uninsurable on a broad basis. He said a federal backstop is one way to provide coverage more widely, he said, citing a proposed public-provide program Chubb unveiled earlier in July as one way to do this.
"I believe the industry can and should take pandemic risk along with the government. This is a peril that can be covered to a greater degree than we do today as long as the tail exposure is covered by the government," Greenberg said. "It is our job to figure out how to do that."
Was this article valuable?
Here are more articles you may enjoy.