Insurance broker Marsh announced the appointment of Katherine Keefe as U.S. Cyber Incident Management leader.
In this newly created role, Keefe will be responsible for leading Marsh's efforts to assist clients responding to and managing cyber events, including data breaches and ransomware attacks, and advising them on pre- and post-cyber incident management.
Keefe will also oversee Marsh's relationships with the broader cyber incident management marketplace, including breach coaches, forensic investigators, and cyber insurers.
Keefe joins Marsh from Beazley where she served as head of Breach Response Services for the last eight years. Prior to her insurance career, she was a lawyer specializing in all aspects of health care law, including health care data privacy and security.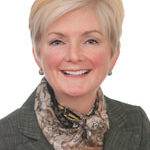 Based in Philadelphia, Keefe will report to Tom Reagan, U.S. Cyber practice leader at Marsh.
Was this article valuable?
Here are more articles you may enjoy.