Scottsdale, Arizona-based specialty insurer Nautilus Insurance Group announced the appointment of Thomas Joyce as president. He is succeeding Tom Kuzma, who has been named chairman.
These changes will take effect January 1, 2021.
Joyce joined Nautilus as senior vice president of claims in 2015, was named chief underwriting officer in 2018, and executive vice president in 2020. He has been in the insurance industry for over 35 years, serving in various technical and leadership roles, with a particular focus in the excess and surplus lines market.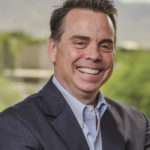 Kuzma joined Nautilus as an underwriter in 1986, during its inaugural year. As the company grew, he took on more responsibilities in underwriting management, becoming chief underwriting officer in 1994 and president in 1997. In his new role as chairman, he will continue to further strengthen relationships with distribution partners, develop business opportunities and mentor Nautilus team members.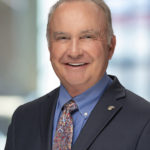 Nautilus Insurance Group writes on behalf of Nautilus Insurance Co. and Great Divide Insurance Co. and is a member of W. R. Berkley Corp.
Was this article valuable?
Here are more articles you may enjoy.