Wholesaler brokers of all ages are facing hard market conditions with rising insurance rates, tighter underwriting and fewer carriers willing to write some tough classes. They, like everyone, are also experiencing fewer face-to-face meetings, which they believe are important to building strong relationships.
Those challenges appear to be ones that young wholesale brokers are both willing and prepared to tackle. They say they want to solve problems and find better solutions even in what is the most challenging business environment they have ever faced.
This hard market is a time when the industry's young surplus lines professionals believe they can shine.
"This is the first firming market I have seen since I joined the insurance industry, so it certainly looks a lot different than it did when I started," said Steve Moughamian, Risk Placement Services (RPS), area senior vice president, brokerage manager, based in Lexington, Ky. "I think the current market conditions have further emphasized the need for specialization and expertise."
Moughamian focuses on the environmental and energy sectors and though they may not be seeing as much turmoil as other sectors, they are also not immune to it, particularly when it comes to excess capacity, larger and more frequent claims and tightening appetites. "With rates increasing and capacity decreasing, it requires proficiency, creativity and strong market relationships to get deals done."
While challenging, the market turmoil makes it a great time to be a wholesaler, said Michaela Breit, a 29-year-old Risk Placement Services broker specializing in healthcare.
"When I started, it was a soft market where anybody could really get anything done," she said. "I had only ever heard rumors of the elusive firm market and that has definitely started to change."
Breit says that being a specialist in the E&S industry is more important now. "It is a great time to be a wholesaler right now," she said.
"Specialists are needed in the E&S industry to help navigate firming market conditions and it's critical to have a focus in a certain area," she said. That might include being more of a technician rather than a salesperson during this critical time of harder market conditions, she added.
"You must be able to fully understand the risk that you're looking at, their operations and what could go wrong to help those business managers and owners dig into coverages and exposures," she said. That's one element of the wholesale sector that she enjoys most. "I like being able to figure out a risk and figure out how they can best manage their risks."
Breit, based in Colorado Springs, Colo., is a former Risk Placement Services college intern and made full producer status within two years of joining RPS as a full-time employee.
Like many in the industry, Breit found insurance by chance. "I played college golf, and my golf coach had a friend who worked at an insurance company and told me about this internship program that they had," she said. She interviewed for the program with a company she had never heard of. "I wasn't even positive of what they did because I had never even heard the word 'wholesaler' before." She was accepted into the program and got her start in the healthcare brokerage team.
She still plays golf, which she says intersects well with work life. "I love to take clients golfing," she said. "It's always kind of funny being a girl that is a decent golfer," she said. "Usually, guys are happy, but some guys get mad when they get beat by a girl."
Relationships
Relationships are an important part of the insurance business and for young wholesalers that's a bonus.
For 34-year-old Akeena Gandhi, director of the Professional Services Group of CRC in Irvine, Calif., the art of building relationships is one her of favorite aspects of being a wholesaler. It's the reason she stays in this sector.
"I have thought about moving to other areas of the industry; I've been approached for a position on the carrier side," she said. "But I really like what I do as a wholesaler. I really like the relationships that I have with my retail agents and the relationships I have with my underwriters. I like the ability to negotiate and be the middle person between the two," she said.
Being able to help both retail agents and carriers is "just a really fun position," she said. "I love having the ability to go out and visit my clients. You're not in the office every single day, especially as a broker."
Although Gandhi has been working from home since the start of the pandemic, she says this hasn't affected the relationships she has built the past five years as a wholesale broker. She's even been able to make new relationships, remotely. "I'm not sure what the future's going to hold, but I try my best to pick up the phone and call my agents as opposed to just always emailing, especially right now," she said.
The work-life balance the industry offers is a benefit Gandhi values as well. "It's one of the few industries where you can really have a nice balance between your work life and your home life." That's important to young professionals with families like Gandhi.
"It's just a great industry to be around," she said. "You really do develop nice, strong friendships along the way, whether that be with your clients or your underwriters."
"The relationships you build with your team, carrier partners and clients make this profession extremely rewarding," agrees 38-year-old Keith J. Shearer, president of Atlanta office of R-T Specialty, who started his career as a 21-year-old intern just after college. "I've developed life-long friendships that started out as business relationships and have turned into so much more."
Building relationships is the key to being successful in the E&S insurance industry, he added. "Being knowledgeable is important but the most important aspect is who you know that can help you win deals. You are only as good as your trading partners, as we are all ultimately working as a team."
Lindsay Moore, a 29-year-old casualty broker for Worldwide Facilities in Los Angeles, added that the insurance industry is a tight-knit group so maintaining good relationships is important to achieve success.
"Relationships are always going to be around in some way, shape or form," Moore said. "Your client could be your underwriter the next day, or your underwriter could be underwriting a different company that you do business with the next day."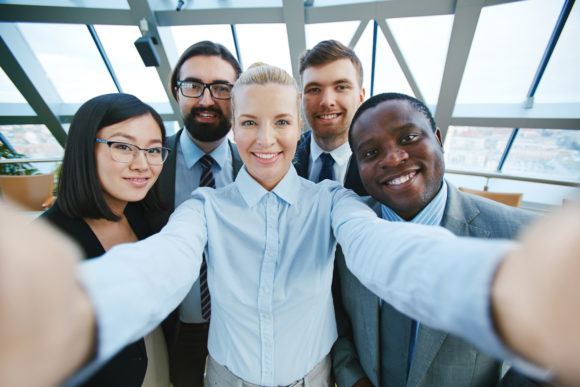 Always have integrity and treat people with respect, she advised. "You have one chance when you're young to really establish your reputation, or to ruin it," she said. "Keep working hard, keep building relationships, and good things will happen."
More Young People
As much as they like it, there are a few things young wholesalers would like to change about the insurance industry.
"One thing I don't like about the insurance industry is the lack of young professionals," said Jerwayne Singh, Risk Placement Services, Commercial P&C Underwriter, in Portland, Maine. "I think that there is not enough attention or information out there about this career path, so it is often glanced over."
Singh found his insurance path after a college professor who headed the Risk Management Department at the University of Southern Maine recommended Risk Placement Services for a summer internship. "Within the first few weeks, I knew that this was the career path I wanted to take," he said.
While Singh said an insurance career may not appear as "glamourous or volatile as Wall Street," it's a career with the ability to go as far as one can dream. "With this industry, the work you put in reflects the outcome, with both personal and company goals that you want to strive for," he said.
"For any young person, it's the ideal profession where if you network correctly, work hard, and understand the business, then the sky is the limit," Singh added.
Breit too wishes the insurance industry had more young professionals in its ranks. "Maybe there are more young professionals in bigger cities, but in Colorado Springs, I am the only young person I know," she said.
More Diversity
Other young professionals like 38-year-old Pilar Summerville, senior vice president of R-T Specialty based in Los Angeles, would like to see a more diverse industry.
Summerville, who specializes in professional and management liability, says that during her 15 years in the insurance industry she doesn't often see minorities represented, although she thinks this is changing. There's been a shift in the industry to invest in young talent and diverse talent, she said. "That's great because one of the keys to being a wholesale broker is that you've got to have a high level of energy and drive to really hit the ground running," she said.
Some segments of the industry "need development, especially when it comes to diversity and the hiring and promoting of significantly underrepresented groups," she said. "I think that we've made huge strides, especially in the recent times and it's great to see."
Summerville who studied actuarial science in college says she loves the wholesale brokerage side of the business and encourages other young professionals to find their niche. She mentors other young professionals and is active in the PLUS Foundation's Diversity Leadership & Mentoring Program (LAMP), which seeks to help participants advance their careers and become motivated leaders.
For Summerville and other young professionals, mentors have played an important role in their career success.
"My first boss ended up being a mentor to me. He led the professional lines group and had a passion for educating and that was so valuable to me at the beginning of my career," she said. But the value of a mentor continues even as a person's career ages, she added.
"Whether or not it's the beginning of the career, or if you're well tenured, you have to be a student, a constant student," she said. This is an industry that solves problems.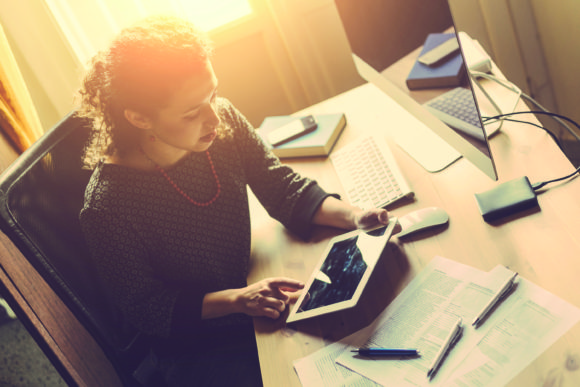 As a wholesale broker that means always "digging deeper" and learning, she added. "I love that our role in the whole equation is to help solve problems," she said. "I have not one time thought about moving to another industry. I really do love what I do."
Jennifer Kessel, marketing director at USG Insurance Services Inc. based in Canonsburg, Pa., who also serves as a board member for the Wholesale Specialty Insurance Association's U40 Group, says finding the right mentor isn't always easy.
"The easy way, at least in my experience is looking for someone who can help you with whatever guidance you need," she said. That might mean finding someone who is an expert in one area or finding someone who has "done it before," she said. "Then simply say to them, can I pick your brain about this one topic? Or can I have you help me with some guidance around this one thing?"
That doesn't mean they will be your "forever" mentor, she added. "Maybe they're just a mentor for a six-month period of time to help you get through one issue," she said. "Break it down into pieces and say, 'Can I pick your brain about this?' Then it becomes much easier to forge a natural relationship."
Find multiple mentors, both inside and outside of the business, she suggested.
Great Profession
R-T Specialty's Shearer says the insurance industry is a great profession for people to start and grow their career path with endless opportunities for meaningful work and community involvement.
"Companies are always hiring and looking for good diverse talent no matter what insurance position fits your personal desires," he said. "Whether it be underwriting, sales, corporate risk management or claims. Lots of options to choose from that you can build a very rewarding career in."
"No matter what your interest, you can find something in the insurance world," said 31-year-old USG's Kessel. "If you are interested in sports, you can go into underwriting or become a broker, where you niche yourself into athletes or sports," Kessel said. "Or if you have an interest in classic cars, you can build a niche around that." And "we still need accounting folks, we need finance folks, we need marketing and operations," she said. "No matter what your interests are, everybody needs insurance, so you can build your career around your interests and passions."
Erin Dolan, senior vice president, analytics and communications at RSUI Group Inc. in Atlanta, who is the current president of WSIA's Under-40 group, agrees. "There's something for everybody," said the 38-year-old.
"When I first started in the business, all I heard about was underwriters and brokers. But when you sit back and take a look, there's the underwriter, the broker, there's claims, there's regulatory compliance, there's CAT modelers, IT professionals, marketing. There really is a lot of opportunity and you can dive into whatever you have an interest and add value."
For Moughamian, the insurance industry has been all positive. "It is certainly an industry that allows you to get out of it what you put in," he said. "I love the personal aspect of the job, meeting and connecting with our clients and developing lasting relationships."
"It is a great way to make a living, especially coming right out of college," Breit added.
Topics Agencies Excess Surplus Talent
Was this article valuable?
Here are more articles you may enjoy.