Applied Underwriters has named John Black, Sr., CPCU, to lead its expansion into middle market surplus lines.
As executive vice president of the newly-expanded Applied Specialty Underwriters, Black, who has 35 years of underwriting experience, will focus on middle market excess and surplus (E&S) casualty risks, with primary and excess property planned for introduction in 2021.
Black served most recently as chief executive officer of Base Consulting and before that as chief underwriting officer of CM Vantage Specialty, an E&S insurer division of Church Mutual that he co-founded. Black has held leadership roles at regional, national and international insurers including QBE, Capitol Insurance and Crum & Forster in underwriting, marketing, compliance, IT, and product management functions, for both admitted and specialty insurers. He will work from Applied Specialty's New York office.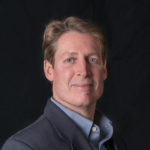 Steve Menzies, CEO of Applied Underwriters, said Applied Specialty has begun to engage an increasing number of wholesalers who, in turn, will work with independent agents and brokers to provide the company's products and services to businesses: "We have seen Applied Specialty take off handsomely, as the current market's appetite for expertise and depth in this sector grows aggressively," Menzies said.
Menzies launched Applied Specialty Underwriters last November, naming Christopher Day from Tokio Marine HCC as president.
Was this article valuable?
Here are more articles you may enjoy.