Horowitz Promoted at The Institutes
Katherine Horowitz has been promoted to executive vice president and head of Business Units at The Institutes. Horowitz will oversee the growth and strategic direction of multiple business units as well as continue to lead mergers and acquisitions. A member of The Institutes' senior management team, she will also continue to serve as corporate secretary, with responsibility for corporate governance and board relations.
Horowitz has led The Institutes merger and acquisition efforts for the past several years and provided post-merger or acquisition leadership. The Institutes has added eight new brands over the past several years.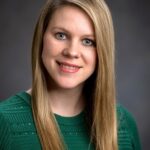 Horowitz leads the Agent & Broker Group, Claims and Litigation Management Alliance, Claims Pages, CPCU Society, Griffith Insurance Education Foundation, Insurance Information Institute, International Insurance Society, Insurance Research Council, Pacific Insurance Conference, and Risk & Insurance Group. Horowitz also oversees Human Resources, Business Unit Marketing, and Partnerships.
Horowitz started her career in human resources. Prior to joining The Institutes in 2008, Horowitz worked at Susquehanna International Group, a global investment and trading firm.
IAT Welcomes Rizzuto from Travelers
Specialty insurance and surety provider IAT Insurance Group has hired Thomas J. Rizzuto as vice president of Management Liability Claims. He will support IAT's new Management Liability business unit.
Rizzuto comes to IAT after 15 years at The Travelers Companies, most recently as the managing director and counsel leading a national management liability claims staff. In that role he oversaw claims involving crime, employment practices, director and officers, fiduciary liability and cyber liability. Prior to Travelers, Rizzuto was an assistant vice president at Gulf Insurance and claims counsel at CNA.
Last year, IAT announced its new Management Liability unit, which is led by Passaro, along with Joseph Buffalano as Vice President of Underwriting Management Liability. With an anticipated April launch, the group will serve private and non-profit organizations and underwrite policies for directors and officers, employment practices, fiduciary, crime and cyber liability.
The IAT Insurance Group companies are: Acceptance Casualty Insurance, Acceptance Indemnity, Harco National, Occidental Fire & Casualty Company of North Carolina, Safeport Insurance, TransGuard Insurance, Wilshire Insurance.
AIG's Freid to BHSI Management Liability Team
Boston-based Berkshire Hathaway Specialty Insurance (BHSI) has appointed Keith Freid as product line officer for Private & Nonprofit Management Liability Insurance in North America.
Freid joins BHSI with 30 years of industry experience spanning both directors and officers liability underwriting and claims. He was most recently head of Private and Non-Profit Management Liability at AIG. Prior to that he was senior vice president and chief underwriting officer.
Freid is based in BHSI's New York office.
RSG Leadership
Ryan Specialty Group announced it has formalized its new leadership structure for its subsidiary, Ryan Re Underwriting Managers.
Brian Boornazian is now executive chairman and Emil Issavi is now chief executive officer and president.
In these leadership roles, both will continue to be actively engaged in all aspects of Ryan Re's management, underwriting and business development.
Boornazian was the founding president and chief executive officer of Ryan Re upon its formation in 2019. He has been in the reinsurance business since 1982 with prior experience at General Re, Guy Carpenter, Cologne Re, NAC Re, XL Re and Aspen Re.
Issavi joined Ryan Re in 2019 as a senior executive from Aspen Re, where he served as president and chief underwriting officer and managing director of the Americas.
In addition, Ryan Re has appointed Steve Capodanno as chief operating officer. He will continue to retain his responsibilities as head of Claims in addition to his new role.
Ryan Re was founded in 2019 to specialize in North American property/casualty treaty reinsurance and underwrites on behalf of Nationwide.
Topics Leadership AIG
Was this article valuable?
Here are more articles you may enjoy.