Marsh and Hamilton announced several professional appointments this week.
Hamilton Insurance Group, Ltd. has appointed Jamie Secor as head of Professional Liability Insurance at its U.S. managing general agency, Hamilton Managing General Agency Americas.
In this newly-created role, Secor has oversight for developing the U.S. errors and omissions (E&O) insurance book of business, leveraging Hamilton Insurance DAC, the company's platform supporting U.S. excess and surplus lines.
Secor joins from Kinsale Insurance Co. and brings more than 20 years of underwriting and senior management experience to her new role. During her 10-year tenure at Kinsale, Secor was first one of the founding members of Kinsale's Professional Liability team when the company launched, before concluding her time as the leader of the organization's Commercial Property division.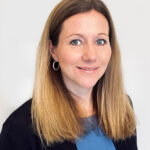 Secor began her underwriting career in 2000 at State Farm Insurance. She subsequently joined James River Insurance in 2004, concluding her tenure there as an Errors and Omissions product line manager.
Secor is building out her E&O team and a book that will target surplus lines accounts for small and mid-size entities that may be hard to place, including E&O for architects, engineers, law firms, insurance agents and brokers, and other E&O classes of business.
She will report to Clay Rhoades, president, Hamilton MGA Americas.
Marsh Financial Lines Leaders
Insurance Broker Marsh announced new leadership appointments within its U.S. Financial Institutions (FI) and Financial and Professional Liability (FINPRO) practices.
Jacqueline Quintal, currently a managing director within Marsh's U.S. FI Practice, has been named to the additional role of U.S. Digital Asset leader where she will oversee the delivery of risk transfer programs for firms working with digital assets and blockchain technology.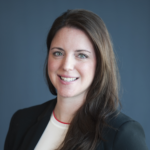 Prior to joining Marsh in 2019, Quintal was with Aon for more than 12 years serving as financial institutions managing director and vice president and before Aon, she was a client manager with Willis.
Quintal is based in New York and will continue to report to Alex deLaricheliere, Marsh's U.S Financial Institutions and Professional Services Industry Practice leader.
Marsh also has appointed Matthew McLellan as U.S. Directors and Officers Liability (D&O) product leader. In this role, McLellan will lead Marsh's D&O strategy for clients and act as the D&O liaison with insurers on new forms, endorsements, and manuscript wording and also with Marsh's panel counsel.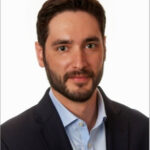 McLellan joined Marsh in 2018 as a FINPRO Senior Client Advisor after eight years as a professional liability coverage attorney working with Reorg Research, and law firms Hunton & Williams and Troutman Sanders McLellan is based in Washington D.C. and will report to Carole Lynn Proferes, Marsh's U.S. FINPRO Advisory and Industry leader.
Topics USA Leadership
Was this article valuable?
Here are more articles you may enjoy.