Private equity firm Odyssey Investment Partners has joined with management of SIAA (Strategic Insurance Agency Alliance), the nation's largest alliance of independent insurance agencies, to acquire the company.
New Hampshire-headquartered SIAA says its model and operations will remain unchanged under the new ownership plan. Terms of the transaction were not disclosed.
Jim Masiello, SIAA's chairman and founder, will retire after a successful career in the insurance industry as a "champion for independent insurance agents," according to the announcement.
"We've been exploring our perpetuation options for some time now, with special consideration to the ongoing success of our master agencies and member agencies across the country. This transaction provides for the continued success of our model and all who participate in it," Jim Masiello said.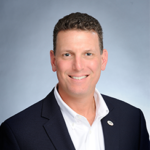 Matt Masiello, CEO, will continue to lead the organization along with the rest of the SIAA management team.
He said the transaction "sets the stage to take our business to the next level" and provides resources to "move forward more decisively" in mergers and acquisitions, technology and investing in "other growth initiatives."
"There's no desire to disrupt our proven methods for success," Matt Masiello said, "We exist to help independent agents grow and thrive. The challenge is to identify what we can do better and to provide accelerators to expand upon our core competencies."
SIAA was founded in 1995. It was created to serve larger retail insurance agencies and was modeled after SAN Group, a partnership formed in 1983 that focused on small agencies. Insurance Journal ranks SIAA as the largest agency partnership.
At year-end 2020, SIAA reached $9.6 billion of total in-force premium, up from $8.9 billion at YE 2019. SIAA also signed 527 new member agencies last year, the second highest number in the history of the company.
Odyssey's portfolio of insurance firms also includes Tysers (formerly Integro), MontpelierRe and York Insurance Services.
Goldman Sachs served as financial advisor to SIAA on the sale while Odyssey was advised by Piper Sandler.
Topics Mergers & Acquisitions
Was this article valuable?
Here are more articles you may enjoy.