The American Family Insurance group has announced leaders in several new and existing key positions.
Jessie Stauffacher, president and CEO of CONNECT, powered by American Family Insurance, and Telisa Yancy, chief operating officer of American Family Insurance, will be promoted to top leadership positions reporting directly to president and CEO-elect Bill Westrate, who will succeed retiring CEO Jack Salzwedelon Jan. 1, 2022.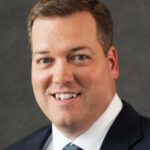 Stauffacher will serve in the new position of exclusive and independent agency president. Stauffacher's new role brings together oversight of sales and products through American Family exclusive agency owners as well as Main Street America products sold through independent insurance agents.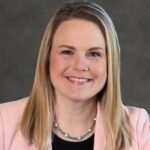 Yancy will become president of American Family Direct, succeeding Fabian Fondriest, who will also retire at the end of 2021. Yancy will lead the companies that sell directly to customers through partners, call centers and online – CONNECT, The General and Homesite.
Other leadership changes will result in new presidents leading the direct operating group companies:
Sharena Ali will move from chief operating officer to become CONNECT president.
Tiku Raval, chief operating officer at The General, will become president.
Troy Van Beek, currently American Family direct chief financial officer, will become Homesite president.
Chris Listau will continue to be president and CEO at Main Street America.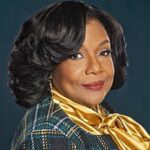 These and other changes will begin in July.
Marketing, Underwriting and Partnerships
The insurer has also created three additional leadership positions with oversight across similar functions at the group's operating companies: Chief marketing officer, chief underwriting officer and chief partnerships officer.
Filling the new position of chief marketing officer for the group is Elicia Azali, currently chief revenue officer at The General. Azali will lead the marketing and customer functions across the enterprise.
Filling the new position of chief underwriting officer is Andrew McElwee, who's now chief operating officer at Homesite. McElwee will lead insurance product underwriting across the group.
Filling the new position of chief partnerships officer is Tony Scavongelli, currently serving as both chief legal officer and chief partnerships officer at Homesite. In this expanded role, Scavongelli will focus on growing partnerships for all companies.
The five insurance companies that comprise the American Family Insurance group are American Family Insurance; CONNECT, powered by American Family Insurance; The General; Homesite; and Main Street America Insurance Co. The group sells multiple brands in all 50 states through a variety of channels including American Family agents, independent agents, call centers, partners, and online.
Topics Leadership
Was this article valuable?
Here are more articles you may enjoy.