American International Group announced that Claude E. Wade will join the company in the second quarter of 2021 in the newly created role, executive vice president, global head of Operations and Chief Digital Officer, AIG.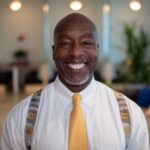 Wade, who has 30 years of operations experience, primarily with Fortune 100 companies, joins AIG from BlackRock where he most recently served as global head of Client Experience and head of the Atlanta Innovation Hub. Wade was responsible for shaping the global distribution ecosystem and improving the digital experience for BlackRock clients, revenue retention and efficiency improvements and had overall executive responsibility for creating BlackRock's Atlanta office and digital innovation center. In 2017, He also served as chief operating officer for BlackRock's Institutional Client Business where he oversaw day-to-day execution for BlackRock's largest business with over $3 trillion in assets under management and $3 billion in annual revenue.
Wade has insurance industry experience having spent approximately eight years with Marsh and Guy Carpenter & Co.
Based in New York, Wade will report to AIG President and Chief Executive Officer Peter Zaffino.
"A key dimension of AIG's ongoing transformation is centered on improving and simplifying our clients' and distribution partners' experience with the company, which will enhance client retention and drive client acquisition," Zaffino said. "We are investing in technology and talent to develop industry-leading capabilities."
Great American Risk Solutions
Great American Insurance Group announced that Brian D. DeSoto has been promoted to divisional president of its Great American Risk Solutions Division.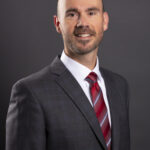 DeSoto began his career in law, specializing in bankruptcy and commercial litigation, prior to joining Great American's Corporate Claims Division in 2008. In 2010, he joined the Specialty E&S Division, now known as Great American Risk Solutions, with responsibility for Claims Operations. In 2014, DeSoto assumed the role of divisional senior vice president overseeing Underwriting, Operations and Accounting as well as other divisional functions.
AXIS Cyber Underwriters
AXIS Insurance hired two underwriters to its Global Cyber and Technology team.
Alex White has joined as a senior Underwriter, Global Cyber and Technology, and will focus on Cyber and Technology Errors and Omissions (E&O) risks in the Bermuda market.
Jeff Bayer signed on as senior underwriter, U.S. Cyber and Technology and will focus on Cyber and Technology E&O risks for small and medium-sized enterprises in the U.S.
White has nearly 10 years' experience in underwriting and brokering E&O and joins AXIS from Allied World where he was a Cyber/E&O senior underwriter. He previously worked as a broker at Aon.
Bayer joins AXIS from Hartford Steam Boiler (a Munich Re company), where he was a cyber senior underwriter. He has more than 20 years of specialty insurance experience, having previously held positions in underwriting, claims and business development.
Cover Genius Executives
Cover Genius recently named Darcy Shapiro as its chief operating officer, Americas, and Amer Massoudi as global chief revenue officer.
Cover Genius is a global insurance technology company based in New York.
Based in New York, Shapiro initially joined Cover Genius in 2018 to lead insurance partnerships and legal in North America, Canada and Latin American markets and quickly established a 50-state MGA licensing model. She has more than 15 years of commercial and general insurance experience.
Shapiro joined Cover Genius from The Hartford, where she was the product director for Cyber, Tech, Media and Miscellaneous Professional Liability products. She also spent time at AIG and the specialty division of Liberty Mutual in different roles including claims and litigation management.
Massoudi will be the first person to serve as global CRO at Cover Genius, where he will control partner integrations, account management, mid-market sales and various growth and margin expansion initiatives from San Francisco. Previously, he was senior vice president of Analytics and Partner Services for Cover Genius, for which he and his team have overseen the company's data analytics API, BrightWrite.
Before joining Cover Genius, Massoudi was vice president of Product and Growth at Freelancer.com overseeing all revenue, product management, data science and customer operations.
In addition, Julio Castellón has been appointed as senior vice president, Partnerships for Latin America, to further build Cover Genius' partner network in the area. He brings more than 25 years of senior partner and leadership experience.
Was this article valuable?
Here are more articles you may enjoy.