Corvus Adds Chief Insurance Officer and General Counsel
Data science and artificial intelligence-driven commercial insurance provider Corvus Insurance announced the appointment of Lori Bailey as chief insurance officer and Kori Johanson as general counsel. Bailey and Johanson each brings more than 20 years of global insurance industry experience to Corvus.
Bailey's experience stems from over 20 years of working on both the carrier and broker sides of the insurance industry. Most recently, Bailey was the global head of Cyber Risk for Zurich Insurance where she implemented global underwriting strategies, governance and product offerings for all cyber risk exposures. She has previously served on committees for the World Economic Forum, Pan-European Insurance Forum and Institute for International Finance.
Johanson brings 25 years of global experience in legal, compliance and government affairs to Corvus, most recently serving as chief compliance officer and associate general counsel for IFG Companies. Johanson actively participates in industry relations groups including as a member of the Legislative Committee for the Wholesale & Specialty Insurance Association (WSIA).
Corvus offers cyber, technology errors & omissions, and cargo insurance.
Founded in 2017, Boston-based Corvus is backed by Bain Capital Ventures, Hudson Structured Capital Management, MTech Capital, Obvious Ventures, .406 Ventures, and Telstra Ventures.
Former Munich Re Digital Partners CEO Brune Joins Insurtech Cover Genius
Cover Genius, an insurance company offering embedded insurance, has named Dave Brune as president for the Americas, as it continues its growth in the U.S., Canada and Latin American markets. Brune brings more than 30 years of property/casualty insurance experience to the role, where he will oversee strategic partnerships, finance and corporate development.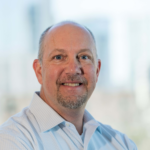 Most recently, Brune founded and served as the president and CEO of Digital Partners North America, a Munich Re company, which backed dozens of global insurtechs. Before joining Munich Re, he headed product management teams at Prudential Property & Casualty Insurance Co., Great American Insurance Co. and American Modern Insurance Group.
Cover Genius recently added a number of global brands to its network of global partners including retailers such as eBay, Wayfair and South East Asian firm, Shopee; Intuit QuickBooks, Priceline, Kayak and Booking.com and Automatrix.
Kin Insurance Expands Leadership Team
Catastrophe-risk-specialist home insurer Kin Insurance has announced key hires across marketing, engineering, product, finance, and legal – following a recent Series C funding round.
The new hires include Victor Lee, chief marketing officer; Heidi Helfand, vice president of Engineering Growth; Zachary Debelak, vice president of Product; Adam Sturt, vice president of Data Science; Michael Kelly, vice president of Financial Planning & Analysis; and Andrew Deckert, deputy general counsel.
As the new CMO, Lee will lead all efforts across customer acquisition, brand marketing and communications. Prior to his role at Kin, he served as CMO of RXBAR (a Kellogg company). He was also senior vice president of digital marketing at Hasbro.
Helfand, Kin's new VP of Engineering Growth, will spearhead the technology hiring strategy, building an engineering organization that scales while efficiently delivering value to Kin's customer base.
Debelak, Kin's new VP of Product, is in charge of the technology product management team as Kin expands its insurance product offerings and national presence.
VP of Data Science Sturt will lead data strategy and analysis at Kin to improve how the company leverages analytics in insurance decisions. He is an actuary who brings nine years of prior experience from Allstate Insurance.
New VP of FP&A Kelly is responsible for building out the planning, forecasting, and reporting function, and driving insights through operational and management reporting. He brings six years of experience from CNA Insurance and four years at Allstate insurance.
The new Deputy General Counsel Deckert, will lead the company's claims and Insurance legal functions. He brings decades of insurance legal expertise, including many years at ASI/Progressive Home, Nationwide, and as an insurance litigator.
Kin currently operates in Florida, California, and Louisiana. Its priority regions for expansion include areas most affected by extreme weather. Kin offers homeowners, landlord, condo, and mobile home insurance through the Kin Interinsurance Network (KIN), a reciprocal exchange owned by its customers.
Snapsheet Promotes Cohen to President, Chief Operating Officer
Virtual insurance claims and appraisal specialist Snapsheet announced the promotion of Andy Cohen to president and chief operating officer.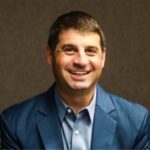 In this expanded role, Cohen will lead go-to-market activities across the suite of Snapsheet Cloud products (claims, payments and appraisals) and Snapsheet Appraisal Services. Additionally, Cohen will continue managing the execution of Snapsheet's end-to-end customer outcomes, service and experience.
Cohen brings more than 20 years of experience in the insurance industry with a proven track record of driving growth, financial improvement and strategic leadership, working with carriers, insurtechs, TPAs, self-insureds and MGAs. Prior to joining Snapsheet, Cohen served in strategic and operational leadership roles at CNA Insurance and Travelers Insurance.
Snapsheet offers virtual appraisals and a cloud-native claims management software.
Was this article valuable?
Here are more articles you may enjoy.