SiriusPoint Names Zurich's Charles as Head of Americas P/C Insurance
SiriusPoint Ltd., the Bermuda-based global specialty insurer and reinsurer, announced that Patrick Charles has joined the company as head of Americas Property and Casualty (P/C) Insurance. Charles will be responsible for managing and growing the U.S. P/C insurance business, including expansion of key SiriusPoint strategic partnerships and the launch of products and services to support these relationships.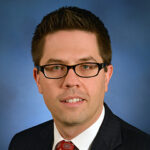 Charles joins from Zurich Insurance Group, where he held North American leadership roles in underwriting and strategy spanning the past decade. During the remainder of his 20-plus years in the insurance industry, he spent time at McKinsey & Company, Alliance Bernstein and the St. Paul Companies. He began his career as an actuary and is a fellow of the Casualty Actuarial Society.
Prashanth Gangu, chief operating officer and president of Insurance and Services, welcomed Charles to the team.
"Our vision is to disrupt the insurance industry via partnerships with innovative, technology-forward entrepreneurs and organizations. We are getting tremendous reception in the market and the addition of Patrick will enable us to accelerate the buildout of our portfolio, as well as the products and services to support these partnerships," said Gangu.
***
Amwins Promotes Bernacki to Newly Created Role of Chief Underwriting Officer
Amwins, a global distributor of specialty insurance products and services, announced the appointment of Mark Bernacki to the newly created position of chief underwriting officer, effective immediately.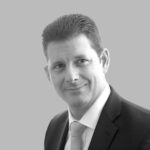 In this role, Bernacki will be responsible for overseeing the underwriting performance of the company's $3 billion-plus delegated authority business, which will include continued investments in actuarial capabilities, claims, portfolio management, and underwriting oversight.
Additionally, he will continue to focus on building capacity and growing Amwins' alternative risk capabilities, with a particular focus on Bermuda and London, two key growth areas for the firm.
In addition to building upon Amwins' underwriting integrity and infrastructure, Bernacki will focus on expanding global underwriting capacity, expanding key market relationships, and developing new products and programs.
He will continue to oversee operations for Amwins Special Risk Underwriters – Amwins' in-house underwriting facility offering capacity exclusively through Amwins brokers.
"It has been a privilege to be part of the Amwins team for the past two years, and I look forward to growing our underwriting capabilities while continuing to innovate with new products," said Bernacki.
Amwins is the largest independent wholesale distributor of specialty insurance products in the United States. The company offers more than 60 in-house programs and underwrites more than $1.7 billion in annual premium through its underwriting division. Based in Charlotte, N.C., the company operates through more than 125 offices globally and handles premium placements in excess of $22 billion annually.
Topics Underwriting Property Casualty
Was this article valuable?
Here are more articles you may enjoy.