Daniel J. Kaufman will become president of wholesale broker Burns & Wilcox in January. He previously served as chief operating officer for Burns & Wilcox, the largest subsidiary of H.W. Kaufman Group.
He is only the third president in the history of Burns & Wilcox. He is preceeded by his father, H.W. Kaufman Group Chairman, President and CEO Alan Jay Kaufman, and by his late grandfather, Herbert W. Kaufman, who founded the company more than 50 years ago.
In his new role, Kaufman will have leadership responsibility for Burns & Wilcox and its growth in the United States. Additionally, he will continue to serve as executive vice president, H.W. Kaufman Group, overseeing the company's information technology, marketing and compliance departments.
"It is an honor to carry on my grandfather's and father's legacy, while continuing to extend our industry-leading position," said Kaufman.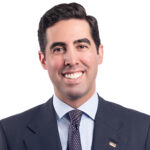 As COO, Kaufman launched the firm's expert-driven Practice Groups, improved operational processes and has led significant technology initiatives.
Burns & Wilcox is a leading global wholesale insurance broker and underwriting manager with expertise in commercial and professional liability, property, environmental, marine and personal insurance.
H.W. Kaufman Group employs more than 2,000 professionals and also includes: Burns & Wilcox Brokerage, Burns & Wilcox Canada, Atain Insurance Companies, Afirm, Global Excess Partners, RB Jones, Stonemark, Minuteman Adjusters, Kaufman Institute, and Noremac Marketing Group. H.W. Kaufman Group International includes: H.W. Kaufman Group Europe, Chesterfield Group, Lochain Patrick, Burns & Wilcox United Kingdom, Node International and Cranbrook Underwriting.
Arturo Adds Tulsiani As Chief Marketing Office
American Family spinout Arturo has hired Anita Tulsiani as its first-ever chief marketing officer. Tulsiani will be responsible for building the marketing organization, with an emphasis on digital marketing.
Previously, she was the vice president of marketing for real estate brokerage eXp Realty. Before that, she was vice president of marketing at CoreLogic, a provider of property data products.
Arturo is a deep learning company offering physical property characteristic data and predictive analysis for residential and commercial properties for use in the property/casualty insurance, reinsurance, lending, and securities markets.
Arturo is a creation of American Family's own research and development investment division.
NFP Adds Robinett to Risk Management and Complex Risk Practice
Insurance brokerage NFP reports that Lori Robinett has joined the company as a senior vice president, national casualty broker, in its Risk Management and Complex Risk practice.
Robinett joins NFP from Iterisk where she served as managing partner and client risk advocate. In this role, she provided commercial risk stakeholders a forum to capitalize on partnerships, investment strategy and business resiliency planning. Prior to Iterisk, she worked as managing director at Aon Risk Services Construction and was senior vice president, national project insurance practice, for Willis Towers Watson. In total, she brings more than two decades of experience.
Robinett will report to Sean Hickey, senior vice president, Risk Management and Complex Risk.
NFP is the 10th largest independent property/casualty agency, according to Insurance Journal' Top 100 listing.
Was this article valuable?
Here are more articles you may enjoy.