Chubb CEO Evan Greenberg said the insurer is seeing favorable returns, but additional rate is needed to "keep pace with loss costs, which are hardly benign."
Greenberg said during the July 27 call to discuss second-quarter earnings that Chubb has increased the inflation factors it is using in loss ratios to set rates that can keep pace.
Chubb Q2 Net Income Drops $1 Billion; Books Record Insurance Results
The move is one of anticipation, explained Greenberg. Chubb is not currently seeing the trends it is using but has upped its loss cost trends "in anticipation of the future because the insurance business classically lags."
"Rather than be lagging and get caught – we've all been through this a number of times in inflationary periods. So it's to anticipate ahead," Greenberg told analysts.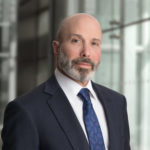 He said no one factor, such as medical inflation or social inflation, particularly concerns him.
"There are no areas that concern me. I don't think that way. We're just vigilant about everything," Greenberg said.
He said the overall rate environment has become more competitive, especially for some casualty classes, but for the most part, the marketplace is maintaining discipline. Greenberg said "companies want to grow in what is an adequately rated environment," but most are being "rational" with pricing.
"I expect it will remain so given not only the specter of loss cost inflation, but the presence of other risk exposures such as climate change, the war in Ukraine, the litigation environment, cyber, and the overall cost of reinsurance – plenty of reminders to get paid for the exposure underwritten," Greenberg said.
At Chubb, overall rates increased 7% in North America commercial lines during the second quarter while total pricing (which includes rate and exposure, said Greenberg) went up 10.5%. Rates for major accounts went up 8%, with pricing up 11.6%. Middle-market business rates increased nearly 7% and property was up 5%. In the homeowners business, pricing was up about 10% and the loss-cost trend is also running at about 10%, Greenberg reported.
Topics Trends Profit Loss Chubb
Was this article valuable?
Here are more articles you may enjoy.