The longest tenured top executive of the Independent Insurance Agents & Brokers of America (Big I) has decided to step down.
Bob Rusbuldt, who has been the CEO of Big I since 2001, informed the association's national board of directors of his decision at a meeting in Niagara Falls, NY last weekend. He will remain remain in his current position until August 31, 2023.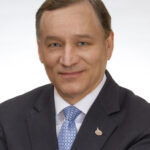 "I am truly humbled and honored to have had the privilege of leading the Big I for the past 23 years and for being a part of this organization for 37 years," says Rusbuldt. "With our incredible team of agent leaders and Big I staff, we have accomplished great feats for our members. I can think of few things more satisfying than helping people in their greatest time of need, and that's what our members do. It has been a privilege to work alongside them, supporting and contributing to that mission. The Big I and the IA system have a rich history that I am proud to be a part of, but the evolution continues, and the best is yet to come."
The Big I Executive Committee named Charles Symington, senior vice president for external, industry and government affairs, as Rusbuldt's successor starting September 1, 2023.
Rusbuldt joined the association in 1986 and was named CEO in 2001 after leading the government affairs department at the Big I for many years. He has overseen many major Big I initiatives including the inception of Big I Markets, a market access program for agent members; the formation of BIRC, a reinsurance company, and InsurBanc, a bank catering to independent insurance agencies' needs; the implementation of a marketing brand for members, Trusted Choice, and the consumer-facing agent locator and company, TrustedChoice.com; the creation of Big I Hires, a national hiring resource for the independent agency channel; and the establishment of the Trusted Choice Disaster Relief Fund and COVID-19 Relief Fund for member agencies in need, among other notable innovations.
Rusbuldt recently steered the Big I through the challenge of the coronavirus pandemic and also the celebration of the association's 125th anniversary.
"Bob's impact on the association, our independent agent and broker members, and indeed, the entire industry cannot be overstated," says Bob Fee, president of Fee Insurance in Kansas and Big I immediate past chair, who presided over this weekend's meeting of the Big I Board. "The independent agency system is stronger and better today, thanks to more than two decades of Bob's incredible leadership. With his drive, work ethic and genuine dedication to our members, he is a changemaker who has elevated the IA channel. Bob's close relationships with so many key players in the industry have made an indelible mark."
During his time at the Big I, Rusbuldt was named a "Top 25 Living Legend of Insurance" by PropertyCasualty360.com and earlier this year, he was recognized by Insurance Business magazine among the world's top insurance leaders on its Global 100 list.
Rusbuldt is a respected expert on tax, banking, insurance and financial services issues in Washington, D.C. The Washington Post, Roll Call and The Hill have repeatedly cited him one of the most influential private sector people with Congress. He has been a frequent television and radio commentator on small business, insurance and disaster recovery issues and has also provided election and political analysis for a variety of national and local news outlets over the years.
Rusbuldt's tenure in Washington includes time as a Congressional staffer, including work with the U.S. House Ways and Means Committee and with the American Insurance Association (now APCIA). Rusbuldt was also a program analyst at the U.S. Department of Labor and spent a year with the Federation of Tax Administrators.
In addition to leading the Big I, Rusbuldt serves on a number of boards, including as chairman of the TrustedChoice.com board. He is a member of the ACORD board, the Connecticut Community Bank/InsurBanc board, the Big "I" Advantage board, the U.S. Capitol Historical Society board, the Ripon Society board, and several other boards, including having spent 12 years on the MS National Capital board.
***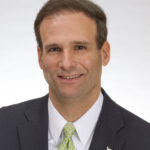 Charles Symington has been with the association since 2004 and oversees federal and state government affairs, political affairs, grassroots, industry relations, and communications and media affairs. He has also been regularly recognized by The Hill newspaper as one of the top lobbyists in Washington, D.C., and has been a key leader in many industry coalitions on Capitol Hill, advocating on a range of topics important to Big I members such as flood insurance, small business tax issues, regulatory reforms and more.
Before his time at the Big I, Symington served as a senior counsel with the U.S. House Committee on Financial Services for three years, focusing on insurance issues. He also worked as a majority counsel for the House Committee on Energy and Commerce specializing in health care policy and oversight.
Prior to working on Capitol Hill, Symington was an attorney with the law firm Matricardi & Moylan in Springfield, Virginia, and prior to that was with the firm Drew, Eckl & Farnham in Atlanta where he specialized in insurance defense litigation.
Topics Agencies
Was this article valuable?
Here are more articles you may enjoy.