Workers' compensation claims in Texas grew more slowly than in most of the other states, according to a Workers Compensation Research Institute report out Thursday that studied 17 states.
The total average cost per claim for injured workers in Texas was among the lowest of the states in the study.
The study, CompScope Benchmarks for Texas, 15th Edition, found costs per claim grew 2.5 percent per year from 2008 to 2013, as measured in 2014.
Depending on the year, different factors helped restrain growth. Indemnity claims and benefit delivery expenses grew more slowly in Texas than in nearly all other states studied. Medical payments per claim grew about 4 percent per year, just slightly faster than the typical state, the study shows.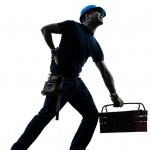 Medical payments per claim accounted for more than 70 percent of the growth in total claim costs across the five years the study looked at, largely due to rapid growth in nonhospital (professional) prices paid.
According to the study, changes in the components of indemnity claims drove trends in that area, including wages of injured workers and the duration of temporary disability. The study said these trends were most likely related to the effects of the recession and recovery.
Medical cost containment expenses drove the increase in benefit delivery expenses since 2011 and may partly reflect the elimination of voluntary networks in 2011. The study's author said it may have changed the frequency and average payment for components of medical cost containment expenses.
"Medical costs were the focus of the 2005 reforms, which impacted both prices and utilization," Ramona Tanabe, WCRI's executive vice president and counsel, said in a statement. "With one exception, our study probably reflects the full effect of that legislation."
The exception was the impact of a closed formulary for pharmaceuticals, which was effective Sept. 1, 2011, for new claims and Sept. 1, 2013, for claims occurring prior to Sept. 1, 2011. There, the study only observed partial effects from the change, according to Tanabe.
Topics Trends Texas Claims Workers' Compensation
Was this article valuable?
Here are more articles you may enjoy.