The Independent Insurance Agents of Austin (IIAA) honored Gerald Ladner, State Auto's Western Region president, with its Distinguished Service Award for 2015. Ladner won a similar award from the Independent Insurance Agents of Dallas in 2005.
The award is given to the individual who has distinguished himself or herself in service to the insurance industry.
IIAA Executive Director Kim Kieschnick stated: "Gerald started his company's Texas middle market operation from the ground up and provided leadership to the Western Region. He began the Austin Insurance Industry Challenge to benefit the United Way, has had articles published providing commentary on critical issues affecting the industry and has been an active participant in IIA events for Austin, Dallas and the state association.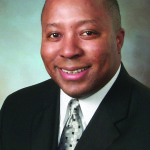 "Through his partnership with the United Way and his creative vision for the 2013 Austin Insurance Industry Challenge, Gerald's efforts brought the insurance community together and raised an amazing $371,000, which was a 56 percent increase in donations over the prior year."
Ladner's non-profit participation also includes work with Texas Community Outreach, Rollins College Alumni Association, Rollins College Board of Trustees, the Insurance Industry Charitable Foundation (IICF) and other organizations, Kieschnick said.
Source: State Auto, IIAA
Was this article valuable?
Here are more articles you may enjoy.