An Oklahoma judge has rejected a request from two energy companies to throw out a lawsuit by a woman who claims she was injured in an earthquake caused by the injection of wastewater.
Lincoln County District Judge Cynthia Ferrell Ashwood on Friday overruled the motions to dismiss that were filed by Oklahoma-based Spess Oil Co. and New Dominion LLC.
The lawsuit by Prague resident Sandra Ladra alleges the companies are liable because they operated wastewater disposal wells that triggered the largest earthquake in state history, a 5.6-magnitude temblor in 2011. Ladra claims the quake crumbled her fireplace, causing rocks to fall on her knee.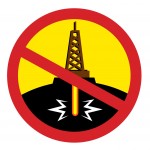 The companies wanted the lawsuit dismissed because they say Ladra waited too long to file it.
Related:
Copyright 2019 Associated Press. All rights reserved. This material may not be published, broadcast, rewritten or redistributed.
Was this article valuable?
Here are more articles you may enjoy.