Thunderstorms, producing up to softball size hail, pounded several cities north of Dallas/Fort Worth metroplex Sunday night causing extensive damage, the Insurance Council of Texas reported.
Thousands of homeowner and auto claims had already been reported by sunrise. The entire insured dollar loss won't be determined for several days.
Damaging hail fell on several cities including Frisco, Lewisville, McKinney, Argyle, Little Elm, Sanger, Paradise, Justin, Krum and Double Oak.
The largest hail appeared centered around the Denton area. Major insurance companies are sending catastrophe teams to the area to ensure that an adequate number of insurance adjusters will be able to handle the large volume of claims.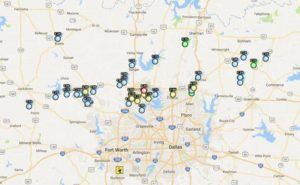 State Farm spokesman Chris Pilcic said homes and cars in the path of the storms received heavy damage. "We've heard from hundreds of customers who have reported damage including broken windows and skylights on their homes and severe damage to windshields on their cars."
Both homeowners and auto owners are urged to assess the damage to their property and contact their insurance companies as quickly as possible. Homeowners are urged to avoid contact with storm-chasing roofing contractors and others who may simply be out to take advantage of your insurance claim.
Because of the chance for more storms in the coming days, both homeowners and auto owners are urged to make temporary repairs that could prevent further damage to their property.
The Insurance Council of Texas has prepared this brief video to warn homeowners about what to do after a storm and what to avoid. https://vimeopro.com/user37251318/storm-chasers-video-r1
Source: Insurance Council of Texas
Was this article valuable?
Here are more articles you may enjoy.