Crystal & Company has hired David House is an executive director within its National Sales and Marketing department, responsible for growing and managing a broad range of upstream, midstream, and downstream domestic and foreign energy companies. He is based in Houston.
House has more than 10 years of insurance experience.
Prior to joining Crystal, he worked at Lockton Companies, as part of its Marine and Energy division. Before that, House was part of Worthman's Energy and Environmental Practice Group, where he oversaw the placement and management of domestic and foreign energy and petrochemical companies.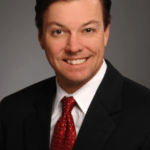 He began his insurance career as an account executive for Zurich where he managed a large portfolio of property and casualty business.
He serves on the board of directors for the Association of Energy Service Companies (AESC) and has authored insurance-related articles in Well Servicing Magazine and Chemical Distributor Magazine.
Source: Crystal & Company
Was this article valuable?
Here are more articles you may enjoy.