North Texas-based privately owned independent insurance agency and brokerage firm, Swingle Collins & Associates, has named LeAnn Collins as the company's director of Talent.
As a key member of the leadership team, Collins will work closely with the executive team to ensure a dynamic culture and continue to build the agency's talent pool.
Prior to joining Swingle Collins, Collins was senior vice president of Human Resources and Marketing for Gemini Rosemont Commercial Real Estate, where she was responsible for all aspects of the company's human resources and marketing initiatives including training, recruiting, employee benefits, organizational development and decision-making for the company's marketing efforts.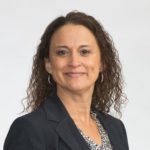 Her experience also includes director of Human Resources at Ernest Health Inc., and senior director of Human Resources at TriCore Reference Laboratories, both in Albuquerque, New Mexico, along with a variety of progressively responsible HR positions at several organizations in Oklahoma and Minnesota.
Collins holds the Senior Professional Human Resources (SPHR) designation from the Human Resource Certification Institute.
Source: Swingle Collins & Associates
Was this article valuable?
Here are more articles you may enjoy.