Texas-based independent insurance brokerage firm, RHSB, has added Mike Baker as assistant vice president. He will be a part of the growing Commercial Property & Casualty sales practice.
Baker has over a decade of experience assisting commercial clients with their risk management needs. He is client focused, assisting businesses with structuring tailored risk management programs, helping to protect assets and achieve corporate goals. His passion comes from the relationships he builds along the way.
Baker has earned Certified Insurance Counselor (CIC) designation from The National Alliance. He is also passionate about giving back to his community. Baker donates time working with Big Pig Cancer Foundation and is serving on the board for the non-profit Robin's Egg in Plano, Texas.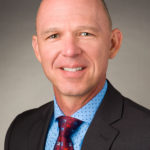 RHSB is an independent insurance broker providing insurance solutions to companies, families, and individuals for over 70 years. A member of Assurex Global the world's largest privately held risk management and insurance brokerage group. RHSB has offices in Dallas and Fort Worth, Texas.
Was this article valuable?
Here are more articles you may enjoy.