First United Bank in Durant, Oklahoma, has hired Howard McClure as the new president of Universal Insurance, a First United Company.
McClure will be responsible for leading the First United Bank insurance teams throughout Oklahoma and Texas.
Prior to joining First United, McClure was president and chairman of the board of Fifth Third Insurance Agency.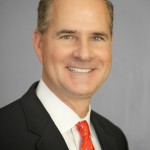 With over 30 years of experience in insurance and team leadership, McClure is also looking forward to building high-performing teams and partnering with his clients.
Established in 1900, First United has more than 85 bank, mortgage and insurance locations throughout Texas and Oklahoma.
Source: First United Bank
Was this article valuable?
Here are more articles you may enjoy.