A new medical marijuana health clinic is opening in northwest Louisiana.
News outlets reported the Total Health Clinic was opening in Bossier City this week.
Dr. Chad Rossitter, an internal medicine doctor in Acadiana, said he became interested in marijuana prescriptions because of his work and his family. Rossiter said he has lost family members to the opioid crisis. He says many of those additions occur because people are in pain.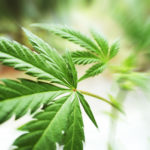 Louisiana recognizes 14 conditions approved for treatment with medical marijuana. Those approved for treatment include cancer, glaucoma, Parkinson's disease, seizures and post-traumatic stress disorder.
The medicine is sold as pills, dissolved in a liquid base, or as a spray.
Total Health Clinic also operates in Lafayette and plans to open in Lake Charles.
Copyright 2020 Associated Press. All rights reserved. This material may not be published, broadcast, rewritten or redistributed.
Was this article valuable?
Here are more articles you may enjoy.