At its recent annual meeting, the Texas Surplus Lines Association Inc. elected Matt Leicht, owner/underwriter at the Houston-based wholesale insurance firm, Craig & Leicht, as the group's president.
Jennifer Mier, executive vice president with AmWINS Group in Dallas, was named vice president, and Amicia Hine, president of McClelland & Hine, a division of Worldwide Facilities LLC in San Antonio, was elected secretary/treasurer.
New TSLA directors elected to three-year terms are: Jim Bishop with Towerstone Inc. in Dallas; Kimmi Cantwell with McGowan, Donnelly & Oberheu LLC in Austin; Joe Dahlvig with Admiral Insurance Group in Austin; and Meagan Kiernan with RT Specialty in Dallas.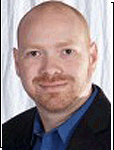 During the business meeting on Nov. 12, the "Joe Howse President's Award" was presented to both Anna Kizer, Myron Steves —chairperson of the Education Committee, and Kimmi Cantwell, McGowan, Donnelly & Oberheu LLC — chairperson of the Texans under 40 Committee.
The "Don King Committee Member of the Year" award was presented to Rhonda Flake Tucker, All Risks, Ltd., Education Committee and Gregg Cornille, Markel Mid South, Host Committee.
The Avrohm Wisenberg scholarship recipients were Mark Evans LP Risk, who received a CIC scholarship and LaVerda Feagans, Texas All Risk General Agency Inc., who received a CISR scholarship. They each received a one-part scholarship for one institute. In addition, both recipients will receive a $100 cash prize, once their course is completed, from TSLA. The scholarships are donated to TSLA each year by The National Alliance.
Professional Insurance Executives was the voting member firm to win a free 2019 Joe Vincent seminar registration donated to TSLA by the Independent Insurance Agents of Texas.
The TSLA Texans under 40 prepared 85 care packages for the troops on Monday afternoon. TSLA would like to thank all members for their donations of care package items and money for shipping.
Source: TSLA
Was this article valuable?
Here are more articles you may enjoy.