To be the insurer of last resort for wind and hail insurance along the Texas coast, without state support and reliant on premium dollars and debt financing for funding, or to be a true insurance company that derives funding primarily from premium dollars?
That's the key question posed by staff of the Texas Sunset Advisory Commission (SAC) in its legislatively required review of the Texas Windstorm Insurance Association (TWIA), which provides wind and hail insurance to property owners in counties along the Texas Gulf Coast who are unable to secure coverage in the private insurance market.
The question is also one that the SAC declined to answer during a Jan. 9 meeting to consider recommendations by staff in its report on TWIA. Instead, commission members insisted that the issue is one that needs to be addressed by the full Legislature.
TWIA was created by the Legislature in 1971 after Hurricane Cecilia heavily damaged the Texas coast causing the private property insurance market to significantly pull back from offering coverage there. This is the first time TWIA has been subject to review by the Sunset Advisory Commission. It is not a state agency and under the Sunset Act it is subject to review but not abolishment.
In the report released late last year, Sunset staff found that "Texas has a continuing need for adequate windstorm insurance, but TWIA's current structure, particularly its funding arrangement, is too uncertain to endorse."
Hurricane Ike in 2008 unveiled flaws in TWIA's funding structure and exposed the association's operational weaknesses. From Ike, "TWIA received more than 90,000 claims, swamping its small and inexperienced staff. TWIA took more than 250 days on average to pay out the claims, policyholders ended up disputing 10,000 of the claims, and lawsuits from these claims continue to this day," the report states.
In response, the Legislature in 2009 "began reshaping TWIA, making significant changes to its statute and funding structure, and charging the Texas Department of Insurance with more oversight of TWIA's operations," the report states. But while doing so, the Legislature created competing statutory mandates for the association: "to provide insurance to those who cannot purchase it elsewhere and second, to rely primarily on premiums and debt repaid by policyholders for its funding, with TWIA receiving no general revenue or tax dollars."
Since then, TWIA improved operations and, blessed with a lack of major catastrophic events, built up its reserves. Now, however, "in the aftermath of Hurricane Harvey, TWIA is broke, in debt, and facing a shrinking revenue pool," staff found.
According to Sunset staff, the number one issue confronted by TWIA is that of the competing mandates. "Restructuring TWIA to embrace one mandate or the other would ensure TWIA can sustainably fulfill its mission," staff said.
In TWIA's written response to the Sunset staff report, General Manager John Polak said the organization believes it can be both an insurance carrier and an insurer of last resort. However, Polak said, the association agrees that its "role of the insurer of last resort should be clearly stated and the entity should be sufficiently funded to respond – in the short and long terms – to the risks being insured."
Polak said TWIA's current funding structure enables it to "respond to a major Hurricane in a single year" and that's what happened with Hurricane Harvey. Claims from that 2017 storm did deplete the resources in the association's Catastrophe Reserve Trust Fund. However, Polak said, "contrary to the assertion in the Sunset Report, the Association is not 'broke.' TWIA remains solvent, with cash flow and liquidity sufficient to meet its financial obligations."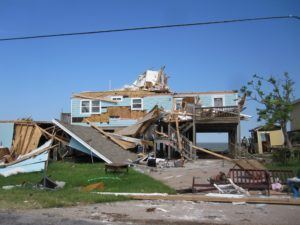 Problems with TWIA's funding structure arise when TWIA is confronted with claims from two major storms occurring in the same year or within a few years of each other. In that case, TWIA "may not have the time necessary to replenish the CRTF" while continuing to repay "principal and interest on the public securities that were issued to pay claims from the initial event," Polak said.
In the Jan. 9 meeting, SAC Chairman Sen. Brian Birdwell said the competing mandates problem is one that the Legislature needs to address. Therefore, he declined to bring staff's recommendation to either "continue TWIA as an insurer of last resort, or continue TWIA as an insurance company reliant primarily on premium funding," up for a vote before the full commission.
"While the commission agrees with Sunset staff that TWIA's current structure is conflicted, my view and particularly in my capacity as chairman, such a significant policy change should be a conversation for the entire legislature, especially a policy change which has considerable financial implications and should begin in the House and Senate committees with proper standing jurisdiction," Birdwell said.
Was this article valuable?
Here are more articles you may enjoy.