Tim Flatt has joined Fort Worth, Texas-based independent insurance broker, Higginbotham, as an employee benefits executive vice president. Flatt will open Higginbotham's first Midland office, bringing the firm's single source solution for insurance to Midland's middle market businesses.
Hiring Flatt is part of Higginbotham's initiative to widen its footprint in Texas. The firm has 33 offices across the state and has added five in 2019.
Flatt comes from Marsh & McLennan Agency and has a background in pharmaceutical sales, where he first developed an interest in health care insurance. He received regional and national honors as a pharmaceutical sales representative before transitioning into the employee benefits field.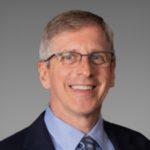 Higginbotham was founded in 1948. In addition to Texas, the firm also has offices in Oklahoma and Georgia.
Source: Higginbotham
Was this article valuable?
Here are more articles you may enjoy.