Dallas-based Roach Howard Smith & Barton (RHSB) has added Cathilina Sutton to its Public Entities Practice Group.
She will be serving as a senior account manager working closely with Allison Nixon, vice president, and Courtney Woodruff, senior vice president of Commercial Services.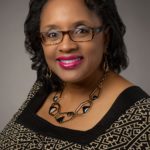 Sutton has over 30 years' experience in the insurance industry. She has extensive experience working with middle market size accounts. Sutton has worked for West Texas Insurance Exchange and Independent Insurance Group but also has years of experience at USI Insurance Services.
She has Certified Insurance Service Representative (CISR) and Accredited Customer Service Representative (ACSR) designations, and is a member of Independent Insurance Agents of Texas and the National Alliance for Insurance Education & Research.
For more than 35 years RHSB has focused on serving the dynamic and diverse needs of public entities such as educational institutions, municipalities, and nonprofit organizations.
A member of the privately held risk management and insurance brokerage group, Assurex Global, RHSB has offices in Dallas and Fort Worth, Texas.
Source: RHSB
Was this article valuable?
Here are more articles you may enjoy.