Donna Aug has joined the Surplus Lines Stamping Office of Texas (SLTX) as director of Finance.
She joins from Northstar Fire Protection and Northstar Alarm & Suppression System, where she served as controller for 11 years. Prior to this role, she was controller of Sign Tech International for four years.
In her new position, Aug is responsible for managing and coordinating SLTX's Finance Department, which includes responsibility for accounting and financial analysis.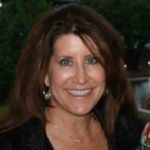 Aug is a member of Financial Executives International, the Central Texas Chapter of Construction Financial Management Association, and the National Association of Professional Women.
Source: SLTX
Was this article valuable?
Here are more articles you may enjoy.