Overhaul, an Austin, Texas-based supply chain visibility and risk management technology provider, has added former senior vice president of Great American Insurance Group, Lloyd J. "Pat" Stoik as chief risk officer.
In his new role as chief risk officer, Stoik will provide leadership for Overhaul's short- and long-term vertical business strategy aligning technology with insurance, as well as continuing to expand the company's risk management solutions. With insurance premiums rising by over 40% since 2016, according to a FreightWaves report, and only continuing to increase, both transportation companies and insurers need a solution to balance the risk and impact of nuclear verdicts.
Stoik brings has 35 years of underwriting and broker experience. Prior to his role at Great American Insurance Group, Stoik spent 27 years with the Chubb Group of Insurance Companies in numerous senior leadership positions, including senior vice president of Global Marine with extensive experience managing a global portfolio of business.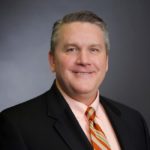 Stoik holds the Associate in Risk Management (ARM) and the Certified Insurance Counselor (CIC) designations.
Source: Overhaul
Was this article valuable?
Here are more articles you may enjoy.