Baton Rouge, Louisiana-based workers' compensation insurance company, LUBA Workers' Comp, has hired David Tucker as vice president and sales manager.
Tucker has more than 10 years of service in the insurance industry, with experience in agency relations, risk mitigation, operations, underwriting and safety services.
Founded in 1991, LUBA Workers' Comp recently entered into three new states — Oklahoma, Tennessee, and Alabama — and now has operations in seven states.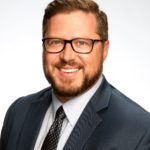 Source: LUBA Workers' Comp
Was this article valuable?
Here are more articles you may enjoy.