Appalachian Underwriters Inc. (AUI) has opened a new satellite office in Richardson, Texas, and hired Terry Holley as regional manager.
Holley comes to AUI with over 25 years in the insurance industry, with former roles including senior vice president, and director at other various insurance entities.
External marketing representative for Texas, Armando Duran, will also be working out of the new office.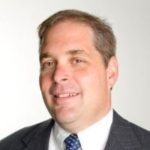 The Richardson location is AUI's eighth service point in the United States, in addition to the company headquarters in Oak Ridge, Tenn., as well as offices in Scottsdale, Ariz.; Sanford and Sarasota, Fla.; Atlanta, Ga.; Portland, Maine; St. Peters, Mo.; and Burlington, N.C.
Source: Appalachian Underwriters Inc.
Was this article valuable?
Here are more articles you may enjoy.