Insurance and financial services firm, Alera Group, has appointed Debra Martinez as the organization's chief human resources officer (CHRO).
Based in Houston, Martinez will lead the strategic direction of all aspects of talent management, including training and development, diversity and inclusion, employee compensation, benefits and retention, and M&A integration efforts. Her expertise lies in aligning HR processes and programs with ongoing business goals, along with developing effective recruiting, development and retention programs.
With more than 25 years of experience, Martinez joins Alera Group from Exterran, where she served as the global vice president of Human Resources. In her previous position, she championed diversity, workforce planning and human resource strategy as an integral part of the overall business plan.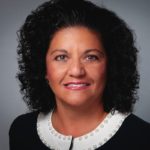 Based in Deerfield, Ill., Alera Group's over 2,000 employees serve thousands of clients nationally in employee benefits, property and casualty, retirement services and wealth management.
Source: Alera Group
Was this article valuable?
Here are more articles you may enjoy.