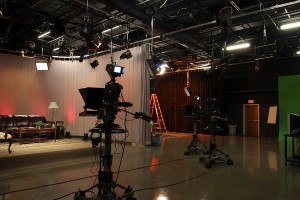 Hollywood thinks workers' compensation can be funny.
Workers' Comp, a half-hour TV comedy about crazy employees handling absurd and often-fraudulent insurance claims from injured workers, begins filming pilot episodes in Bradenton, Florida this week.
The independently-produced show centers on the family-owned Pinnacle Workers' Compensation Insurance Co., which is modeled after a real professional employer organization (PEO) named NELCO, and one of its owners, Dori Sperko.
Sperko is being played by actress Morgan Fairchild, know for previous roles on Falcon Crest, North and South, Chuck, and Friends. The cast also includes Robert Carradine (Revenge of the Nerds) and David Proval (The Sopranos).
Sperko sold NELCO several years ago and now is president of a Bradenton film production company, Valdar, which is involved in the TV show production.
Sperko's daughter, 19- year old Castille Landon, along with a friend, Harrison Sanborn, wrote the script about the family's business.
"The response to the script has been nothing short of mind-blowing," said Landon. "To have such established actors and proven professionals respond to an indie production of this size and scope is both humbling and incredibly inspiring."
Landon will also co-start in the show; Sanborn will direct.
According to the production company's press release, the show will give viewers "insight into the who's-scamming-who?" dynamic between insurance companies and claimants:
"Zoe Arendes is the 20-year-old daughter of wacky company owner, Joan. Though Joan has several other endeavors, which consume her time, she refuses to validate Zoe by handing over the reins of the company. Kevin Andrews, the firm's defense attorney, has no regard for Zoe's insistence on professionalism in the workplace. Lonny, who joined the staff after suffering his own on-the-job injury, is an inappropriate oaf. Rounding out the primary staff is Lynn, a manipulative adjuster who manages to convince claimants of her devotion to them, only to catch them at their most vulnerable point and drive them to settle their claim for as little as possible, regardless of their personal circumstances."
Topics Florida Workers' Compensation
Was this article valuable?
Here are more articles you may enjoy.