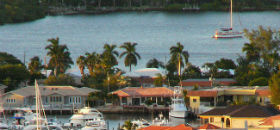 The board overseeing the Citizens Property Insurance Corp. is moving ahead with a half dozen recommendations for the Legislature it believes will help depopulate the state-backed insurer.
The plan approved last week in Orlando by the Citizens' board would allow the insurer to increase its rates more quickly and reduce its overall exposure by passing along excessive risk to policy owners.
Gov. Rick Scott wanted the recommendations ready for the Legislature to enact during their 2012 session that begins in less than a month.
Citizens is Florida's largest insurer of homes and businesses with nearly 1.5 million policyholders and growing by several thousand every week. Scott wants the insurer downsized, or even sold, to bring down the risk to millions of Floridians who are liable for catastrophic losses if Citizens became insolvent.
Copyright 2022 Associated Press. All rights reserved. This material may not be published, broadcast, rewritten or redistributed.
Topics Florida
Was this article valuable?
Here are more articles you may enjoy.