Florida's quasi-governmental property insurer is resisting a statutory requirement that it start issuing an HO-8 policy due to a disagreement with regulators over rates and concerns that the policy's reduced price could make it attractive to consumers despite the policy's limited coverage.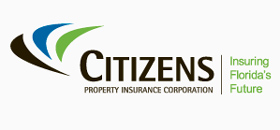 Citizens Property Insurance Corporation is required by law to start issuing an HO-8 policy as of January 1. As envisioned, the new policy would provide less coverage than a standard HO-3 multi-peril policy at a lower rate.

However, Citizens officials have been less than enthusiastic about issuing the policy and have found themselves at odds with regulators on several issues.

Among other things, Citizens and regulators find themselves conflicted over rates. The insurer filed for rates that would be seven percent lower than its HO-3 base rates and argued that since the policy is new it would not fall under the so-called "glide path," that limits rate increases to 10 percent per year.
The Office of Insurance Regulation, however, maintains the rates should be much lower to the tune of roughly minus 20 percent. Regulators noted that if they accepted Citizens' request to market the policy at seven percent lower than HO-3 rates, the HO-8 policy would be higher than other multi-peril policies marketed by private insurers in some areas of the state. They also maintain that the HO-8 policies should be subject to the rating glide path.
Driving the rate disagreement is the fact that regulators are demanding that Citizens' HO-3 policy offer more coverage than other HO-3 policies.
Traditionally, HO-8 policies only provide coverage for damages by calculating the actual cash value of repairs. However, Citizens ran into a roadblock on the issue based primarily on the fact that mortgage lenders would only accept a policy that provided replacement loss coverage. As a result, regulators are requiring Citizens to offer the coverage at a slightly higher price.
Florida Office of Insurance Regulations spokesperson Amy Bogner said that state law requires Citizens to offer replacement loss coverage.
"The OIR is fine with an HO-8 that has an option for a less expensive actual case value claim settlement process, but the more expensive replacement cost option must be offered to consumers," said Bogner.
Citizens' officials, however, said by offering the replacement coverage it turns what is supposed to be a policy that drives prospect consumers away from the insurer and instead makes it more attractive.
Citizens Market Accountability Committee member Greg Rokeh said at a recent meeting that the policy would result in a market increase in the insurer's policyholder rolls. "They are going to flock to Citizens to buy this piece of garbage policy," said Rokeh.
Given that the insurer is under the gun to include replacement coverage, Citizens is looking for other ways to make the policy unattractive. Namely, the insurer is proposing to exclude coverage for water damage, which is one of the top non-catastrophe sources of claims.
'A Good Idea Gone Bad'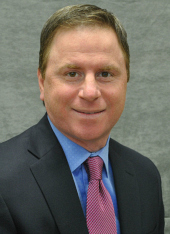 Florida Association of Insurance Agents President Jeff Grady said that the requirement for Citizens to issue an HO-8 policy was a "good idea gone bad." He said many agents would probably be reluctant to sell the policy because when a homeowner's claims is rejected due to water damage, homeowner's might end up suing agent saying they didn't understand the coverage.
"Agents couldn't sell the policy without a lot of education and warnings to the consumer upfront," said Grady.
Grady also echoed the sentiment that given regulators' views on rates and the requirement they include replacement coverage, it would do nothing to stop the flow of policies into Citizens.
"This policy is nothing more than a way to populate Citizens," he said. "It is a step backward."
Florida Association for Insurance Reform Executive Director Jay Neal also is objecting to regulators' rate and coverage demands, saying that it would only add to confusion in the market at the expense of consumers.
"On its face, this significantly less expensive rate may sound like an attractive alternative for consumers seeking to reduce their homeowner's insurance costs," said Neal. "But the much more limited coverage would ultimately harm consumers who incur losses from non-covered events."
Citizens have missed two deadlines to address regulators' concerns. However, Bogner said that talks between the insurer and regulators are ongoing with the hope of solving the disagreements in the near future.
Topics Florida
Was this article valuable?
Here are more articles you may enjoy.