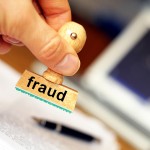 Florida regulators are alleging that insurer Allianz and its companies contributed to the collapse of a Florida domestic property insurer by taking out more than $20 million in assets and rendering it unable to meet its financial obligations.
The Florida Department of Financial Services filed a complaint with the Second Judicial Court of Leon County outlining the alleged scheme and demanding that the New York, N.Y.-based Allianz Risk Transfer (ART NY) pay back to the state $23.9 million.
Some of the money would go toward paying the cost of the Florida Insurance Guaranty Association, which was responsible for paying any outstanding claims of Magnolia Insurance Co., which the guaranty fund took over in 2010.
Magnolia was a wholly-owned subsidiary of the Coconut Grove, Fla.-based IRG Financial Group, which starting in 2008 provided property insurance to 100,000 Florida homeowners. Most of the policies were assumed from the state-backed insurer, Citizens Property Insurance Corp.
Florida regulators took over Magnolia in April 2010 after they determined that the insurer no longer had the financial resources to meet its obligations.
According to court documents, Magnolia's involvement with ART NY began in February 2008 when the two companies entered into a credit agreement whereby ART NY provided IRG with a $20 million loan. To secure that loan, IRG had to increase the loan by $3.8 million to pay fees to ART NY.
A managing agency agreement was also signed that called for the Magnolia Agency to handle all policy and claims handling responsibilities. The ownership of the agency was split equally between ART NY and IRG, effectively giving ART NY the power to direct decisions and operations.
That agreement was quickly followed by three other agreements including an advisory services contract whereby one of Allianz's foreign companies provided reinsurance consulting services. That contract called for IRG to pay a $3 million fee in 2008 and nine quarterly payments of $1 million starting on March 1, 2009 for the services.
An asset protection agreement called for the Magnolia Agency to pay $6 million to the Poseidon Insurance Co. to solely protect ART NY's financial interest in the agency in the event the agency went bankrupt.
In 2009, Magnolia entered into a reinsurance agreement that called for the company to cede 50 percent of its net liability to Allianz Risk Transfer AG– Bermuda Branch. The agreement stipulated that the reinsurer would be credited for its proportion of the original premiums received by Magnolia.
Regulators have charged that these agreements, and the installation of ART NY officers and staff in Magnolia, effectively let ART NY take over the company while ensuring it would be protected from any losses.
"As part of the plan of the Allianz defendants to ensure that Allianz would not take a loss or incur any risk in making the loan to IFG for Magnolia, and would be excessively compensated, the Allianz defendants required exorbitant fees and security in advance of the loan and quickly began to exercise control over the business affairs of Magnolia," stated regulators in the complaint.
ART NY now has 30 days to answer the complaint.
Attorneys for the insurer could not be reached for comment.
Magnolia legal representative Chuck Tatelbaum of the Hinshaw and Culbertson law firm, also declined to comment on the case due to the fact it is ongoing litigation.
Florida Insurance Guaranty Association Director of Operations Tom Streukens said FIGA had 2,032 Magnolia claims as of this month. The fund has already paid out $30.8 million in Magnolia losses and associated expenses and has another $8.5 million in expects to pay on open claims.
Was this article valuable?
Here are more articles you may enjoy.