Florida lawmakers approved legislation that seeks to slow the growth of the state-backed property insurer by diverting new policies into the private market while largely retaining the status quo for the insurer's current 1.27 million policyholders.
By an overwhelming margin the Florida Senate and House of Representatives approved the legislation (SB 1770) making changes to the Citizens Property Insurance Corp. after ensuring there would be no rate hikes on existing policyholders.
"We're not getting the whole loaf here," said Senator David Simmons. "We're getting Citizens' lite."
The centerpiece of the legislation a clearinghouse through which every new and renewal policy will be shopped to private insurers. The clearinghouse will be established by January 1, 2014.
If a private insurer offers a policy within 15 percent of Citizens' rates for similar coverage, the property will no longer be eligible for coverage with Citizens.
Renewal policies that receive an offer of coverage at the same rate and similar coverage from a private insurer also no longer will be eligible for Citizens.
Citizens President Barry Gilway praised lawmakers for establishing the clearinghouse that hopefully will divert the some of the 8,000 policies a week that are presently entering Citizens into the private market.
"Through the clearinghouse, many policyholders will be able to find more comprehensive coverage at a lower price in the private market," said Gilway in a statement. "That, in turn, reduces the likelihood and amount of assessments on all Florida policyholders face in the event of a major storm."
In addition to approving the clearinghouse, lawmakers reduced the value of a property insured by Citizens from $2 million to $1 million. That number will be reduced by $100,000 more over the next three years to $700,000. An exemption will be made in those counties where it is determined there is not a reasonable degree of competition.
The new Citizens legislation also brings some big changes to agents. As Florida Association of Insurance Agents President Jeff Grady put it, "This is not Citizens' lite for agents, it's major."
First, gone is agent or consumer choice where an agent or consumer could choose to reject an offer of coverage from a private insurer and stay in Citizens.
Instead, a policy must be held in the clearinghouse for 48 hours to provide private insurers time to adequately access the risk. And the clearinghouse is supposed to ensure that new applicants receiving an offer of coverage within 15 percent of Citizens rates will be ineligible for Citizens.
"It's going to be harder to say no to regular domestics; agents are going to have to play," said Grady.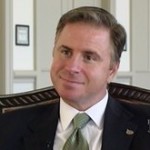 But on the upside, agents will own any policy that expires either with Citizens or any insurer that participates with the clearinghouse. Agent commissions paid by insurers participating in the clearinghouse must be equal to the greater of Citizens or the usual and customary commissions paid for that line of business.
Captive agents will also be allowed to sign limited servicing agreements with insurers removing policies through the clearinghouse.
While lawmakers in general praised the bill, insurers said that it is a small step at best toward reducing the size and exposure of Citizens.
The initial bill call for Citizens rates to be set at actuarially sound levels, which, however, turned out to be a political non-starter, especially for those lawmakers in coastal districts.
"While the legislation is intended to impeded the perpetual and rapid growth of Citizens, much work needs to be done to address the current exposure and rate adequacy of Citizens," said Donovan Brown, counsel for Florida for Property Casualty Insurance Association. "Citizens remains too large and still exposes Florida policyholders to a hurricane tax."
Topics Carriers Legislation Florida Agencies Property Oklahoma
Was this article valuable?
Here are more articles you may enjoy.