Insurance broker Hub International Southeast has named Tim Love as president, Employee Benefits, responsible for overseeing employee benefits product and service offerings for Carolina and Florida. Love will be based in the Clearwater, Florida office.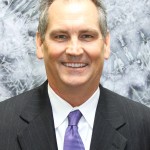 Love has 20 years of experience in the insurance industry. Most recently, he served as senior vice president with Wells Fargo Insurance Services based in Tampa, where he was responsible for generating brand awareness through marketing and sales efforts. Prior to that, he served as the market president for the Florida territory at Humana Inc. He also served at United Health Care in various marketing and sales roles.
Topics Florida
Was this article valuable?
Here are more articles you may enjoy.