Liberty Mutual Insurance's National Accounts Property operation has appointed C. Wesley Sellers as Southeast division manager.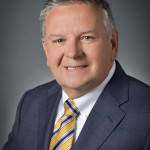 Sellers, who is based in Atlanta, has 25 years of experience in the property insurance industry, most recently as vice president, Southeast property underwriting, XL Group. He also spent eight years at FM Global as a senior account manager in the Southeast.
National Accounts Property provides single carrier, ground-up, shared and layered, inland marine and equipment breakdown coverages. It offers large capacity – including the ability to issue local policies in more than 150 countries – and advanced property risk engineering.
Topics Property
Was this article valuable?
Here are more articles you may enjoy.