The Independent Insurance Agents of North Carolina (IIANC) has named Aubie W. Knight as its new chief executive officer. Knight, currently CEO of a neighboring Big "I" association, the Independent Insurance Agents of Georgia (IIAG), will join the IIANC staff on Jan. 1, 2015.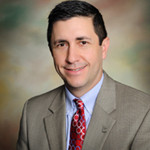 Knight replaces Kelley Erskine, who served as CEO of IIANC from 2008 until this month when he returned to the University of Central Arkansas for a job as chief of staff. Erskine, a graduate of the university, had served there as vice president for institutional advancement from 2004 until 2008.
"During a very exhaustive search for our next CEO it became apparent that Aubie Knight was the clear choice to lead us forward," said Bobby Salmon, IIANC chairman of the board.
IIANC Vice President Stuart Powell is serving as interim CEO until Knight is on the job.
Knight comes to IIANC with 18 years of Big "I" association experience and 21 years as a licensed insurance agent. He has been with the Georgia Big "I" for 18 years in various management positions including serving as CEO since 2010. In addition to his experience with all aspects of the association's operations, he has also served on numerous national Big "I" committees and task forces at the national level.
Prior to joining the IIAG staff in 1996, Knight worked as a producer for Mutual of Omaha Companies where he was named Rookie of the Year in 1992.
"I have had a great career with the Independent Insurance Agents of Georgia, and I am leaving behind members, staff and a board of directors for which I care deeply. But I look forward to developing the same kind of relationship with the IIANC family," said Knight.
"IIANC is considered one of the best Big 'I' associations in the country, and I am honored to have been chosen as the next CEO. I'm excited to help IIANC build upon its continued success by bringing new energy and innovation to the members," he said.
A graduate of the University of Georgia, Knight has been a part-time instructor of risk management and insurance classes in the UGA Terry College of Business since 2007. He served as chairman of the board for the Georgia Society of Association Executives in 2013 and is a 2009 graduate of GSAE's Leadership Academy.
Topics Agencies North Carolina Georgia
Was this article valuable?
Here are more articles you may enjoy.