Validus Reaseguros, Inc. (VRI), a part of Validus Reinsurance, Ltd. focused on the Latin American and Caribbean markets, has promoted Alejandro Salamanca in its Miami office.
Salamanca, currently an underwriter in the Miami office working in the Treaty Department, has been promoted to assistant vice president, treaty underwriter. Salamanca's focus is on the Agriculture and Surety portfolios.
Salamanca has been with Validus in Miami since 2008, where he began his career as a D&F underwriting assistant, and was most recently an Underwriter in the Treaty Department. Salamanca is currently studying to complete the Associate of Reinsurance (ARe) designation in addition to working on Portuguese studies.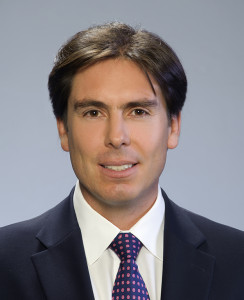 Validus Reinsurance, Ltd. was formed in December 2005 and is an operating subsidiary of Validus Holdings, Ltd. Headquartered in Bermuda, the company is a global provider of short-tail lines of reinsurance including property catastrophe, property pro rata and property per risk, as well as marine and energy, and other specialty lines.
Topics Reinsurance
Was this article valuable?
Here are more articles you may enjoy.