Chief Financial Officer Jeff Atwater has appointed Sha'Ron James as the state's Insurance Consumer Advocate effective August 3. The role of Florida's Insurance Consumer Advocate is to independently and ardently represent the needs of policyholders when insurance decisions are made. James enters the role with a history of dedication advocating for Floridians on insurance-related matters, the Florida Department of Financial Services said in a statement.
"Sha'Ron's experience holding insurance companies accountable and her in-depth understanding of the insurance industry raises the bar for Florida's advocacy efforts," said CFO Atwater. "Sha'Ron has fought to ensure that the interests of consumers come before profit and special interests, and I am confident she will carry her passion for the people of Florida into this role."
A Tallahassee resident, James most recently served as the director of the Department of Financial Services' Division of Rehabilitation & Liquidation, which oversees litigation proceedings if a Florida insurance company faces financial failure. In this role, James represented Florida's families in handling the impact the collapse of a carrier has on its ability to provide coverage.
James has guided thousands of Florida policyholders in navigating property coverage to protect a home, life insurance to protect a family legacy, or health coverage to ensure loved ones receive necessary medicines or medical attention.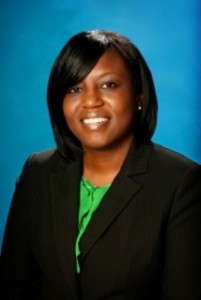 According to DFS, James will work on solving the insurance problems facing Floridians, calling attention to questionable insurance practices, and ensuring that the market responds to the needs of Florida's diverse population.
James received her bachelor's degree in economics from Florida A&M University, her master's degree in public administration from Syracuse University, and her juris doctor from the University of Florida. She holds an advance project management certificate from Stanford University, and carries an extensive list of professional awards and accomplishments. James replaces the recently retired Steve Burgess in the ICA role. Toma Wilkerson, who currently serves as assistant director of the Division of Rehabilitation & Liquidation, has been named director.
Source: Florida Department of Financial Services
Was this article valuable?
Here are more articles you may enjoy.