Tennessee Department of Commerce & Insurance (TDCI) Deputy Commissioner Chlora Lindley-Myers was awarded the Robert Dineen Award for Outstanding Service and Contribution to the State Regulation of Insurance. Myers received the award at the National Association of Insurance Commissioners (NAIC) Fall National Meeting in National Harbor, Md. She is the first Tennessee regulator to receive the honor that is recognized for service as an insurance regulator.
"Chlora is one of the best and a true regulator at heart," said TDCI Commissioner Julie Mix McPeak. "I have worked with Chlora for many years both in Tennessee and Kentucky, and I am proud to call her a friend. Chlora is dedicated to the State, and our mission to protect insurance consumers. She has always been a most trusted advisor."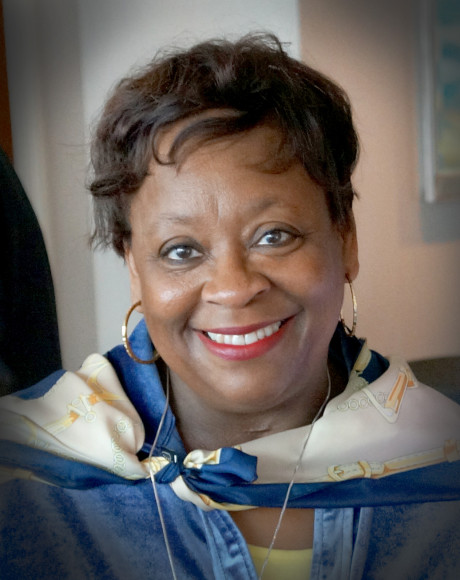 Commissioner McPeak said Lindley-Myers has made a successful career out of improving the U.S. state-based system of insurance oversight. McPeak added she has worked for several commissioners throughout her career and has trained many current and former NAIC and State Insurance Department staff on the principles of insurance oversight.
Deputy Commissioner Myers began her career working for the Connecticut General Assembly where she wrote insurance, real estate and labor public employee legislation. She also spent 10 years in underwriting and claims administration for Aetna Life and Casualty and later served as the NAIC's director of Consumer Protection and Anti-Fraud Division. Myers also served as the Missouri Department of Insurance's Property and Casualty Section Chief and as the Chief Compliance Officer of Examinations for the Kentucky Department of Insurance.
The Robert Dineen Award was established in June of 1989 in honor of the founder of NAIC's Support and Services Office. The award is designed to honor a staff member of an insurance department who has made an outstanding contribution to state regulation of insurance while exhibiting an attitude and performing activities fostering the advancement of the insurance regulatory profession.
The NAIC is the U.S. standard-setting and regulatory support organization created and governed by the chief insurance regulators from the 50 states, the District of Columbia and five U.S. territories. Through the NAIC, state insurance regulators establish standards and best practices, conduct peer review, and coordinate their regulatory oversight.
NAIC staff supports these efforts and represents the collective views of state regulators domestically and internationally. NAIC members, together with the central resources of the NAIC, form the national system of state-based insurance regulation in the U.S
Was this article valuable?
Here are more articles you may enjoy.