Consulting Actuary Legaré W. Gresham has established Pinnacle Actuarial Resources Inc.'s presence the Carolinas with the opening of an office in Charleston, South Carolina, as the firm continues to grow both domestically and internationally.
Gresham has more than 10 years of experience in the property/casualty practice area, including extensive work with traditional insurers, captive insurers and self‐insureds, including public entities.
Her expertise includes loss reserving, pricing and product management, proforma financial modeling and regulatory support.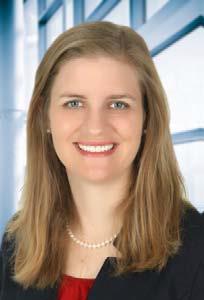 Gresham is a fellow of the Casualty Actuarial Society and a Member of the American Academy of Actuaries. She currently serves on both the University Liaison Committee of the Casualty Actuarial Society and the Conference Committee for the South Carolina Captive Insurance Association.
Pinnacle Actuarial Resources, Inc. is an independent, full‐service actuarial firm focused on the property/casualty insurance industry. Headquartered in Bloomington, Ill., the firm also has offices in Atlanta, Chicago, Indianapolis and San Francisco. Pinnacle is owned by its professional staff and ranks among the largest property/casualty actuarial firms in the United States.
Was this article valuable?
Here are more articles you may enjoy.