The Iroquois Group announced that Joya Schoolcraft has joined the company as its second regional manager for Florida.
Schoolcraft has been associated with Iroquois in various capacities for several decades. In 1992, she began working for an Iroquois Member Agency in Virginia and then continued her association with Iroquois when she served as a marketing rep for The Hartford for five years.
In 2004, Schoolcraft bought that same member agency and began growing it with Iroquois and her carrier partners. In 2012, A Schoolcraft Insurance Agency became an Iroquois Preferred Member Agency.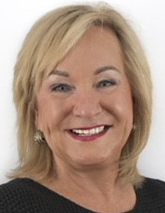 Schoolcraft recently sold her agency to Iroquois and moved to southwest Florida where she begins the next phase of her career serving Iroquois members in the southwestern portion of the state, and enrolling new members across Florida.
According to Iroquois South Managing Partner David Ward, Schoolcraft working with fellow Regional Manager Cole Shannah allows Iroquois to capitalize on additional growth opportunities in Florida.
Iroquois South is part of The Iroquois Group, serving member agencies in eight southeastern states.
Topics Florida
Was this article valuable?
Here are more articles you may enjoy.