Florida Chief Financial Officer (CFO) Jimmy Patronis has been appointed to the Federal Emergency Management Agency's (FEMA) National Advisory Council (NAC) by Acting Administrator Pete Gaynor.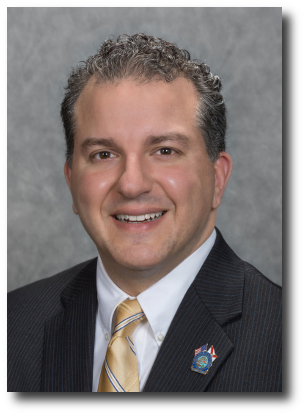 The NAC is an advisory committee established by federal law to ensure effective and ongoing coordination of federal emergency management activities. It provides advice to the FEMA Administrator through recommendations on all aspects of emergency management. For example, in 2019 the NAC has examined how to continue building financial preparedness, how to structure the Building Resilient Infrastructure in Communities program, as well as how to help close the insurance gap.
The NAC consists of up to 35 members, including a diverse cross-section of officials, emergency managers, and emergency responders from state, local, tribal and territorial governments and non-governmental organizations, and the private sector.
Patronis was one of 15 members appointed to the NAC this week. He heads up the Florida Department of Financial Services, which oversees several key agencies including the Florida Office of Insurance Regulation. He was appointed to the position by former Governor Rick Scott in 2017 and elected to a 4-year term in 2018. As CFO, he also serves on Florida's four-member Cabinet along with the governor, agriculture commissioner and state attorney general.
He said in a statement he is "honored" by the appointment and looks forward to advising FEMA on disaster response and recovery issues, particularly financial and insurance matters.
"As a fourth-generation Floridian, I know the importance of emergency preparedness and management to ensure the safety and success of all Floridians," Patronis said. "I will continue to advocate for measures aimed at streamlining the reimbursement process of federal assistance to communities impacted by disasters, a vital part of the recovery process. After seeing firsthand the devastating impacts of Hurricanes Irma and Michael, I know that building relationships with our federal partners in Washington is important to ensuring Florida is prepared to recover quickly from the next disaster that takes aim at the Sunshine State."
Topics Florida
Was this article valuable?
Here are more articles you may enjoy.