AmWINS Group, Inc., a global distributor of specialty insurance products and services, has named Alex Kaplan executive vice president for Alternative Risk.
In his new role, Kaplan will lead a new strategy around the development of parametric solutions and other bespoke coverages, on both a stand-alone basis and in conjunction with other traditional and non-traditional solutions for client risk transfer.
He will also be responsible for developing new products and capital sources for AmWINS, its retail customers and their clients.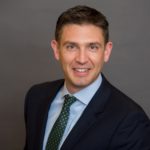 Prior to joining AmWINS, Kaplan spent 11 years at Swiss Re, where he most recently served as head of North America for the company's Public Sector Solutions unit. In this role, he supported the needs of governments and international financial institutions in managing their financial risks to help society create effective responses to major challenges, including natural catastrophes and climate change, permanently transforming the industry's approach to these complex and growing risks.
These initiatives ranged from helping to establish the US National Flood Insurance Program's first engagements with the (re)insurance industry to assisting in the creation of the first parametric insurance policy on a natural asset, the Meso-American reef in Mexico. Kaplan co-developed a patented parametric windstorm insurance mechanism.
Kaplan began his career by serving on the staff of the Committee on Ways and Means in the U.S. House of Representatives working on tax and economic policy. From 2006 to 2008, he served as the deputy to the Assistant Secretary for Legislative Affairs for the United States Department of the Treasury under Secretary Henry M. Paulson.
AmWINS Group, Inc. is a wholesale distributor of specialty insurance products dedicated to serving retail insurance agents by providing property and casualty products, specialty group benefit products and administrative services. Based in Charlotte, N.C., the company operates through more than 115 offices globally and handles premium placements in excess of $17 billion dollars annually.
Was this article valuable?
Here are more articles you may enjoy.