Neptune Flood, based in St. Petersburg Fla., has realigned its leadership team, announcing that its CEO and chairman are switching roles. Trevor Burgess will assume the role of CEO and Jim Albert will take on the role of chairman in order to most effectively tackle the next stage of strategic growth post-startup, the company said in a statement.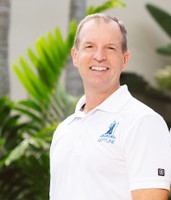 According to Albert, Burgess has experience managing growth technology companies. He previously worked at C1 Bank where he created a nationally recognized financial services technology company and will help to do the same with Neptune.
As chairman, Albert will work to increase consumer awareness for the need for flood insurance and expanding the insured base in the United States, Burgess said.
In its second year in operation Neptune, achieved profitability as well as reached 20,000 clients. The company also filed a patent application for its Triton technology and has expanded into a total of 38 states.
Neptune is focused on developing technology to help consumers access insurance coverage for risks including catastrophic flooding. Homeowners can price their home's risk for flood in real-time.
Neptune Flood was founded in 2017 and in January 2018, Neptune raised over $2mm in seed financing.
Was this article valuable?
Here are more articles you may enjoy.